Introducing Pure-Msk:  Is Pure-Msk an N95 mask?
Pure-Msk was tested to verify conformity to NIOSH standards. Pure-Msk met all test method acceptance criteria for prequalification.
Pure-Mask particle penetration and air flow properties exceeded NIOSH performance requirements for N95 certification and is tested to filter >95% of airborne particulate matter!
Pure-Msk: The Ultimate Protection from the Deadly Coronavirus, & the latest in Nano Air Technology:
Airborne viruses usually travel on aerosolized droplets of water, which are very large, between 5-15 microns. Pure-Msk filters >95% of particulate matter down to 0.3um  and completely filters particulate matter down to 2.5um. All products offered by Nano Air are made using innovative nanofiber technology which delivers superior filtration, efficiency, permeability and breathability.
Pure-Msk will not fog your glasses, it has been specially designed with the comfort  and protection of the wearer in mind. Every Pure-Msk features a high adhesion area at the bridge of the nose and anti-fog venting for those that wear glasses.
This mask, FDA & CDC approved KN95s, and all levels of 3 Ply masks, and all other PPE Products are now all available direct from the factories at the lowest possible wholesale prices. Appointments for factory tours are available weekdays direct with the factory owners, only for qualified buyers.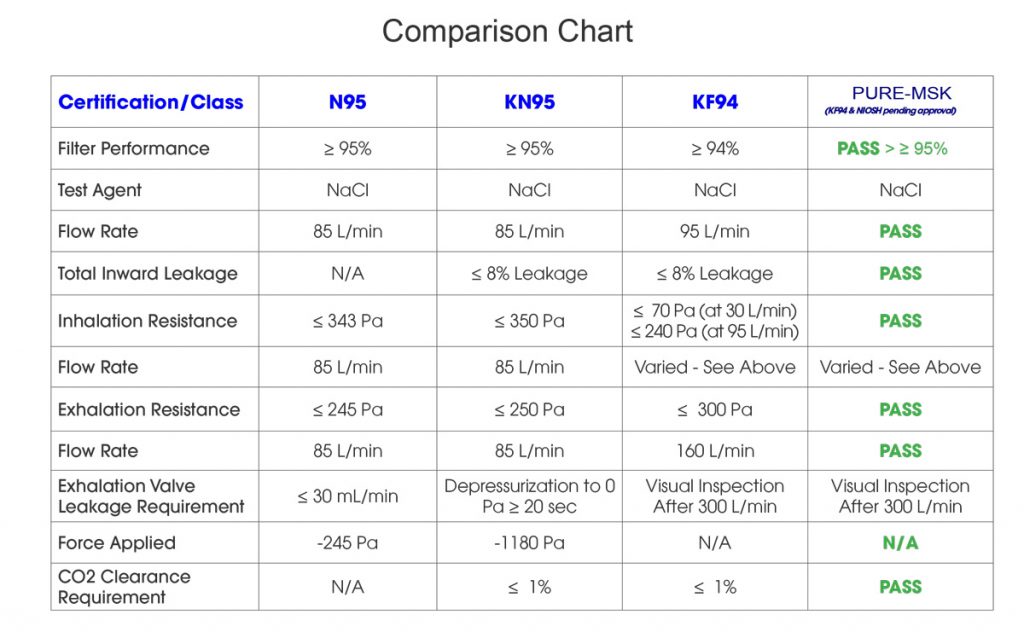 One of 5 factories in the USA and Overseas that Entertainment & Sports Today is partners with to provide buyers with direct contact with the factory owners to buy any PPE products at the lowest possible wholesale price, after a factory tour and complete inspection of the product: 
Full Body Coveralls protective clothing, and Disposable & Washable Isolation Gowns, Shoe Covers and Protective Head & Hair Bouffants

Travel & Safety Kits That contains: Two 3 Ply Masks, Two Pairs of Nitrile Gloves, Hand Sanitizer Gels, and 2 Wipes.

Telehealth: US Patented FDA Approved wearable T-Shirt device- the only 12 leed EKG monitoring device on the market that uses the most advanced Bluetooth wireless technology that can detect a Heart Attack from 20 minutes up to 3 weeks in advance! 

Stay tuned for live daily round-the-clock news coverage from our news team in Los Angeles, Hollywood, New York, Beverly Hills, and overseas from Entertainment & Sports Today TV, and Entertainment Today, and for the complete story go to: entertainmentandsportstoday.com, on Facebook & Instagram: @entertainmentandsportstoday, and Youtube.com/entertainmenttodaytv
For tickets to future events, and Sponsorships and get advertising rates and info, E-Mail : info@entertainmentandsportstoday.com – and for more info about us go to: www.entertainmentandsportstoday.com & thanks for watching !
For more information, and if you like to buy any of these great products that you saw on our TV show, E-Mail us direct: info@entertainmentandsportstoday.com so that one of our staff can connect you with the right people. Above is our video news story, that is part of the follow up to our daily news stories on the Coronavirus.
For more news stories and updates about the Coronavirus : go to EntertainmentandSportsToday.com  and go to the top of the home page and click on the "HEALTH & BEAUTY" section.  Additional updates can be found by clicking the "Business & Technologies" , and "Entertainment" sections, or just click "Home". For stories that may uplift your spirits during these trying times go to the "Music" section of our website.
If you may have any questions- you can email us at info@entertainmentandsportstoday.com- so we can find you the answers from the doctors and health experts, that have written stories for us, and from the health agencies that have provided information and daily updates for us. & Thanks for watching, and be healthy and safe!