He was an "American treasure." One of the best known broadcasters in the U.S. with his trademark suspenders and raspy voice, the 87-year-old Larry King died Saturday in Los Angeles after being hospitalized with COVID-19. Over six decades, King interviewed 50,000 people from all walks of life, from Palestinian leader Yasser Arafat to actress Elizabeth Taylor, and the iconic Marlon Brando– who many people think is one of the greatest actors of our time, and from scandal-ridden celebrities to former first lady Eleanor Roosevelt. Fellow star interviewer Katie Couric called him a "broadcasting legend," while Oprah Winfrey tweeted, "It was always a treat to sit at your table."
Larry King has always been very kind to myself and all of our news staff, and has been very giving of his time, and has even been a Co-Host on our TV show: Entertainment Today and Entertainment & Sports Today about 10 times, and did interviews with famous celebrities for our TV show.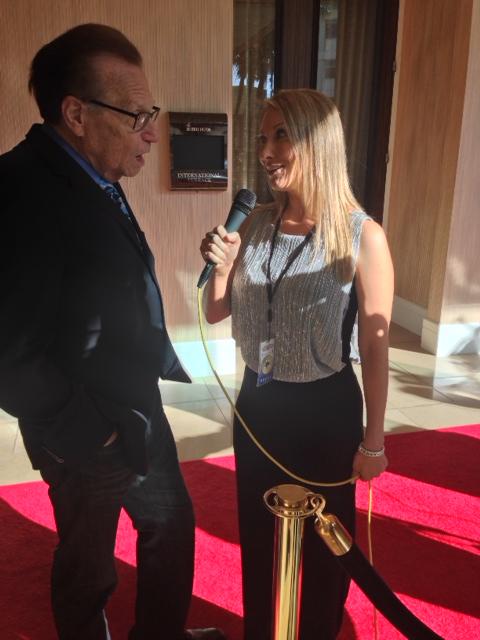 In our featured photo is our reporter Melanie Murphy interviewing Larry at a Gala Show at The Beverly Hilton Hotel.
Melanie said that Larry was "very approachable" and "makes you feel like you are talking with an old friend." 
Melanie talked with Larry about the great interview he had with the legendary Frank Sinatra. Larry told Melanie, that he was the very last person to ever interview Sinatra!  Below is a link to the full May 13, 1988 Larry King interview (It says March 13 on the screen in error) with Ol' Blue Eyes himself, the one and only Frank Sinatra, as repeated on December 26, 1997 in honor of Frank's then recent 82nd birthday. As Sinatra rarely gave interviews, this one turned out to be his final major one. Enjoy!  (40) Sinatra's Final Major Interview – Larry King Live – May 13, 1988 – YouTube
Below Larry is posing with our TV show host: Margie Rey, and with our Producer: Steve Taylor: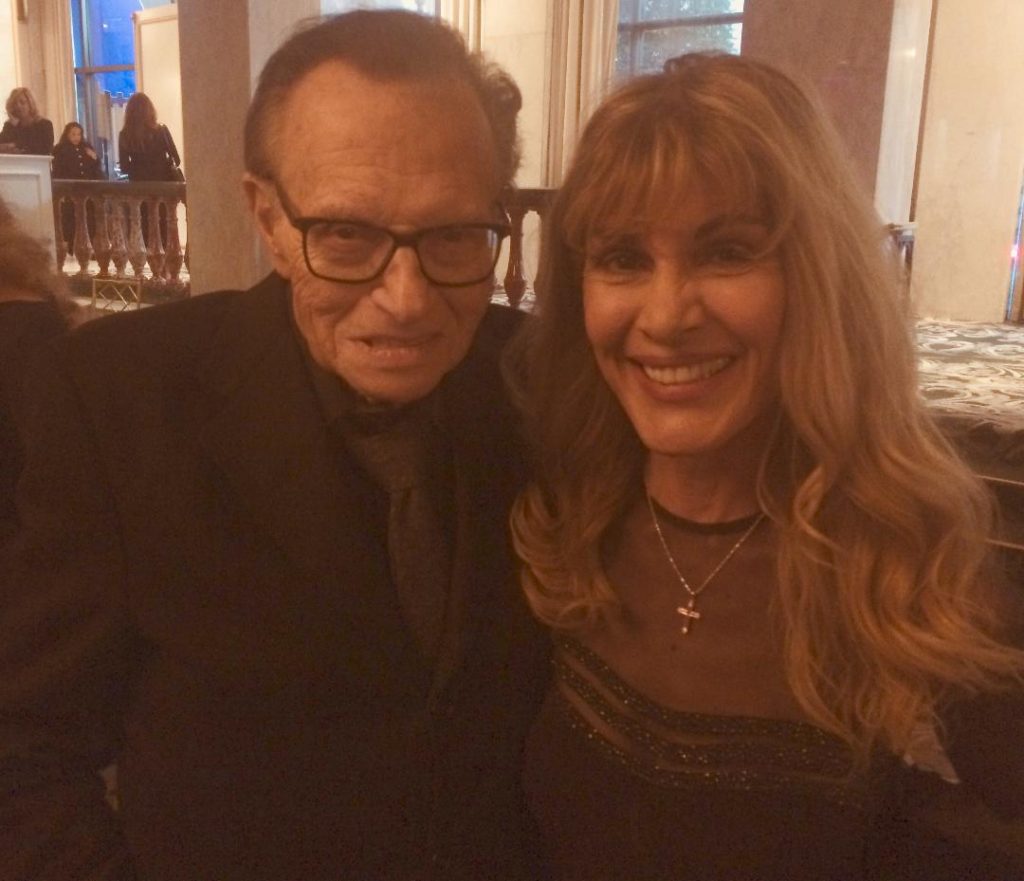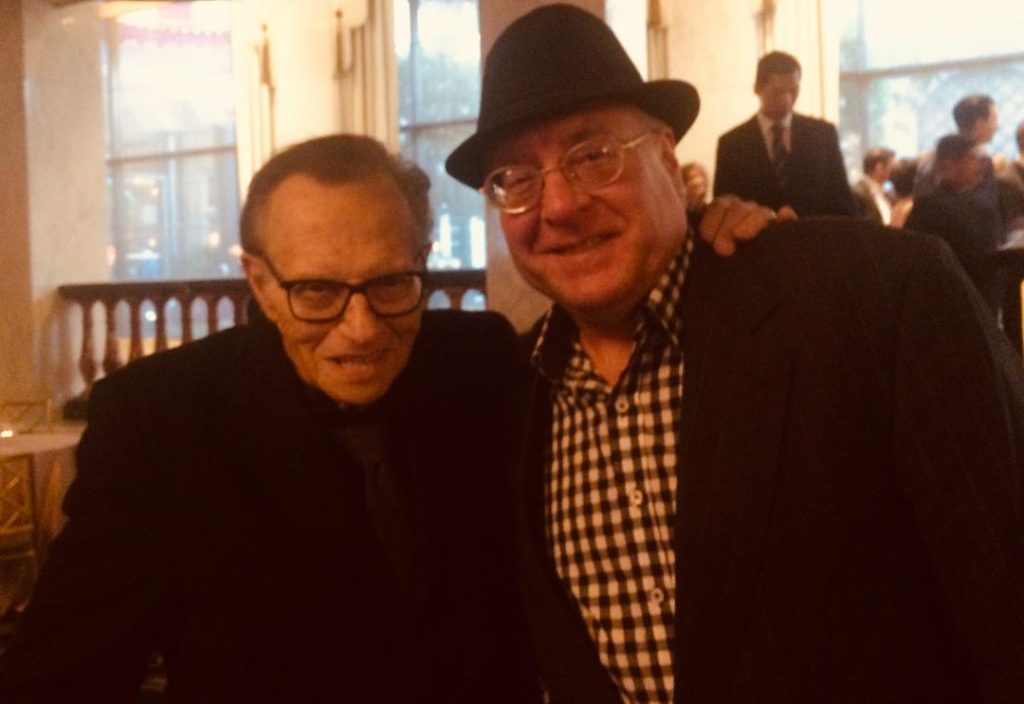 Stay tuned for live daily round-the-clock news coverage from our news team in Los Angeles, Hollywood, New York, Beverly Hills, and overseas from Entertainment & Sports Today TV, and Entertainment Today, and for the complete story go to: entertainmentandsportstoday.com, on Facebook & Instagram: @entertainmentandsportstoday, and Youtube.com/entertainmenttodaytv
For tickets to future events, and Sponsorships and get advertising rates and info, E-Mail : info@entertainmentandsportstoday.com – and for more info about us go to: www.entertainmentandsportstoday.com & thanks for watching !
For more information, and if you like to buy any of these great products that you saw on our TV show, E-Mail us direct: info@entertainmentandsportstoday.com so that one of our staff can connect you with the right people. Above is our video news story, that is part of the follow up to our daily news stories on the Coronavirus.
For more news stories and updates about the Coronavirus : go to EntertainmentandSportsToday.com  and go to the top of the home page and click on the "HEALTH & BEAUTY" section.  Additional updates can be found by clicking the "Business & Technologies" , and "Entertainment" sections, or just click "Home". For stories that may uplift your spirits during these trying times go to the "Music" section of our website.
If you may have any questions- you can email us at info@entertainmentandsportstoday.com- so we can find you the answers from the doctors and health experts, that have written stories for us, and from the health agencies that have provided information and daily updates for us. & Thanks for watching, and be healthy and safe!