The Big Stars come out for The 23rd Annual International Beverly Hills Film Festival® (BHFF) than will run from April 19th through the 23rd, 2023, with the Opening Night Official Red Carpet Gala event at the TCL Chinese 6 Theatres (6925 Hollywood Boulevard). The evening features fifteen premieres and culminates in the Centerpiece World Premiere of "Mercy" (Paramount Global Content Distribution), directed by Tony Dean Smith and starring Leah Gibson, Jonathan Rhys Meyers, and the 1978 Academy Award® Winner for Best Actor in a Leading Role: Jon Voight for "Coming Home" . 'ACADEMY AWARD®' is the registered trademark and service mark of the Academy of Motion Picture Arts and Sciences. Below photo of Jon with his Oscar, and below that with his daughter: Actress Angelina Jolie: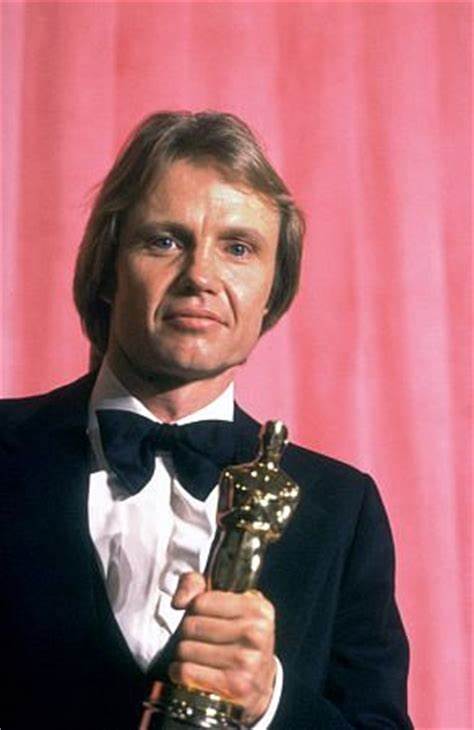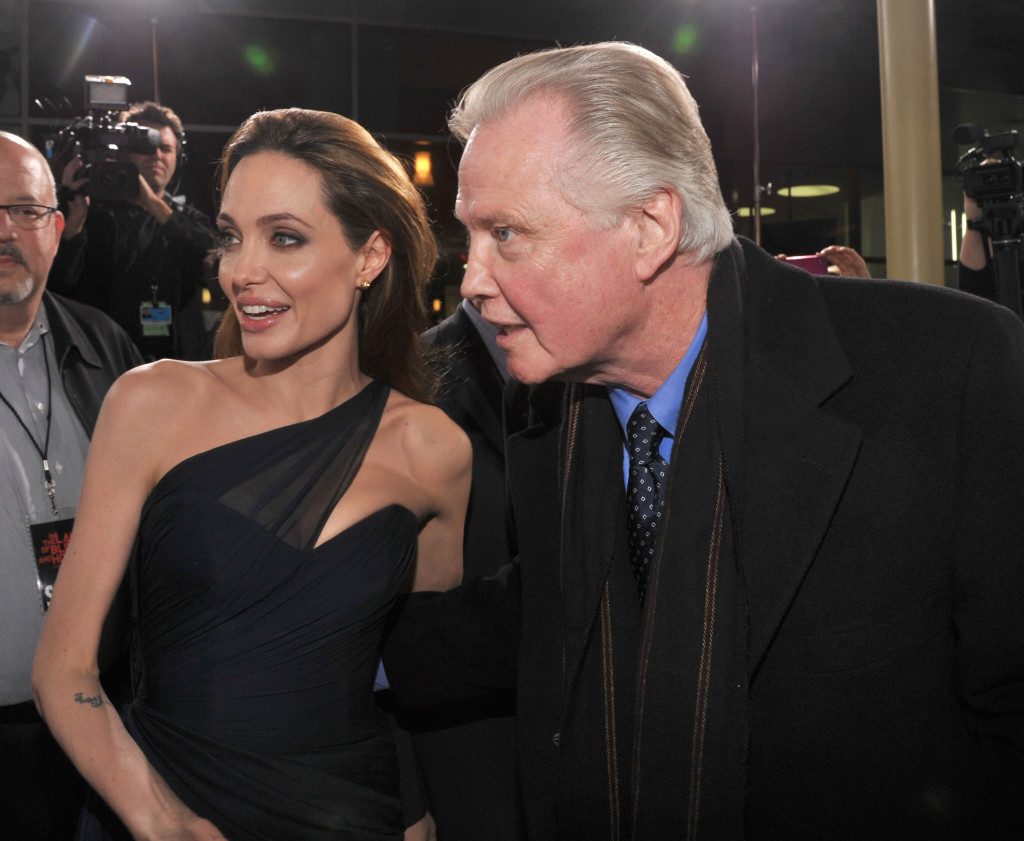 The 2023 line-up has 150 competition films, and for five days, the BHFF hosts red carpet premieres, networking events, panel discussions and after-parties, culminating in the annual Closing Awards Ceremony and Gala held at the landmark Hollywood Roosevelt Hotel (7000 Hollywood Boulevard), on Sunday, April 23rd. 
VIPs slated for attendance include: Nino Simone, BHFF president and founder; the cast of the Centerpiece for Opening Night is the feature film "Mercy" from Paramount Global Content Distribution (World Premiere), directed by Tony Dean Smith, starring Leah Gibson ("Jessica Jones") and Academy Award® Winner Jon Voight ("Coming Home"), as well as Anthony Konechny, Sebastien Roberts, Anthony Bolognese, Mike Dupod and Bradley Stryker.
Festival president, Nino Simone, is brimming with excitement for the upcoming event, stating, "We can't wait to gather in person once again. Due to the pandemic, recent installments of the festival were virtual, but this year, the BHFF is returning to the red carpet! We are thrilled to get back to the original format and create an immersive experience that fully embodies the spirit of the festival. We look forward to reconnecting the festival-goers and filmmakers in the heart of the entertainment industry to celebrate the art of film together."
The BHFF Jury judges for the following categories: Golden Palm Award (best film in all categories); Best Feature; Best Documentary; Best Short Film; Best Director of Photography; Best Editor; and the Golden Palm Screenplay Competition Award. Audience Choice Awards include Best Feature; Best Documentary; Best Short Film; Best Director; Best Male Performance; Best Female Performance; Best Producer; Best Screenplay; and Best Animation.
The annual International Beverly Hills Film Festival® was founded in 2001 by award-winning independent filmmaker Nino Simone. The 23rd annual event, taking place from April 19th through 23rd, 2023, is dedicated to showcasing and promoting non-studio films to the entertainment industry. Designed to bridge the world of premiere independent cinema with Hollywood, the festival hosts world-class screenings, networking events and industry seminars. Tickets are available on the fest site. Prices range from $20.00 per screening to $550.00 for a Platinum Pass. For a complete festival line-up, schedule and pricing, please visit:  beverlyhillsfilmfestival.com or beverlyhillsfilmfestival.com/box-office.
Website: beverlyhillsfilmfestival.com
Facebook: facebook.com/thebhfilmfest
Twitter: twitter.com/thebhfilmfest
Instagram: instagram.com/thebhfilmfest
"Mercy" (World Premiere) – The Centerpiece film for Opening Night is the feature film "Mercy," directed by Tony Dean Smith and executive produced by Steven Paul. Leah Gibson ("Jessica Jones"), Jonathan Rhys Meyers ("Vikings") and Academy Award® Winner* Jon Voight ("Coming Home") star in this action-packed thriller. An ex-military doctor finds herself in a deadly battle for survival when the Irish mafia seizes control of the hospital at which she works. When her son is taken hostage, she is forced to rely upon her battle-hardened past and lethal skills after realizing there's no one left to save the day but her. The Paramount Global Content Distribution release is slated for May 19th . The film also features Anthony Konechny, Sebastien Roberts, Bobby L. Stewart, Anthony Bolognese, Mike Dupod and Bradley Stryker.
"Death on the Border (World Premiere) – Feature; directed by Wendy Wilkins. Inspired by true events from when Wilkins was a young female cop. A woman leaves her abusive relationship with her Dirty Detective when she discovers he is helping move sex
trafficked girls coming over the Mexican Border. When attempting to save just one truck load before "disappearing forever" everything goes horribly wrong and takes her on a path that completely changes everything. "Maddy" teams up with a female cop, "Rhonda," who also finds out her partner, "John B," is involved. Features Shannon Elizabeth, Danny Trejo, Frank Whaley, Eric Roberts, Kika Magalhaes, Wendy Wilkins, Kiko Ellsworth, Jay Hieron and Dutch Johnson.
"Blowin' Smoke" (World Premiere) – Feature; directed by Isaac Medeiros. Six different stories packed with absurd characters and ridiculous situations. Ranging in time periods from the old west to the present day. Each of these six entertaining short stories visits themes and discussions of love, violence, religion, philosophy, politics, cinema, pop culture, world history, present day events and of course, Cigarettes. Features Ted McGinley, Jack Lucarelli, Laura James, Jon Ecker, David Steen, Gigi Rice, Duane Whitaker, Jonathan Stoddard and Rich Turner.
"Alex Lewis Mountain" (World Premiere) – Documentary Feature; directed by Simon Ratigan. A feature documentary following quadruple amputee Alex Lewis as he sets out to prove to himself, his son and the rest of the world that anything is possible by climbing Ethiopia's highest mountain using the world's first, off-road, solar-powered, mobility, hand cycle. Features Alex Lewis and Emebet Ale Dires.
"Good Boy" (World Premiere) – Short Documentary; directed by Russell Chadwick, produced by Edward Zwick. Always Wrestle. Doug Seus found kinship in the arms and claws of a 1500 pound Grizzly Bear. Good Boy is a look at how "Bart The Bear," Doug
Seus, and his incredible family built a bond that took them all over the world and on screen with some of Hollywood's biggest stars. Featuring interviews with Sean Penn, Robert Duvall and Brad Pitt, "Good Boy" goes beyond the usual behind-the-scenes look to show how Doug learned to speak with one of the wildest animals in the world. What does it take to speak Grizzly?
"Swipe NYC" (World Premiere) – Short; directed by Sue Zarco Kramer. "Swipe NYC" is a Brooklyn-based dramedy short about "Syd," a newly divorced, empty nester who must reinvent herself in the world of "middle-aged single-dom" in New York City. She
throws herself into the vulnerable, scary, sexy, world of online dating. Each date serves as a metaphor for Syd picking up the pieces of her life and regaining her sense of sexuality, confidence, empowerment, and independence. Features Lisa Edelstein, Richard Schiff, Bridget Moynahan, David Kelsey, David Walton, Omari K. Chancellor, Angela Wong Carbone, Justin Marcel McManus, Richard Radutzky, Christiane Seidel and Brennie Tellu.
"Quarter to Three" (World Premiere) – Short Documentary; directed by Isa Totah. Inspired by true events in, legendary performer, Ben Vereen's life and performed by Mr. Vereen himself, "Quarter to Three" is an intimate account of the actor's struggles, and ultimate resilience, in the face of several tragedies that have befallen him. It's the summer of 2020, shortly after, yet, another devastating event in Ben's life. At a loss for answers, he turns to the one place he's felt most at peace, the theater. All alone on a stage in the middle of the night, he rips open his heart in an unapologetic plea to anyone who may be listening.
"Daedalus" (World Premiere) – Short; directed by Katerina Munis. Young refugee "Lux" is desperate to escape the detainment camp where she and her cunning older sister "Arsinoe" are held captive. Arsinoe possesses a miraculous gift that could free them, however, she fights to keep Lux imprisoned by her side. Features Katerina Munis, Gigi Puana, Alberto Frezza, Gloria El- Achkar, Brandon Howell, Nick Gilland and Joseph Barone.
"In Your Dreams" (World Premiere) – Short Documentary; directed by Michael Patrick O'Hara. Clodagh Dunlop of Belfast, Northern Ireland, learns to survive through her dreams after suffering a deadly Brain Stem Stroke and enduring locked-in
syndrome for over 3 months.
"When We Danced" (World Premiere) – Short; directed by Ryan Moore. A grandfather struggles to confront a failed dream when he reluctantly agrees to teach his awkward grandson how to dance. Features Thel Bringas, Darion Basco, Nenita Domingo,
Angeline Jara and Jace Izuno.
"The Kibomango Story" (North American Premiere) – Short Documentary; directed by Savva Svet. The incredibly true story of Kibomango, a former child soldier turned Congolese national boxing champion. Now a struggling mechanic, he has devoted
himself to helping former child soldiers and street children of Goma through boxing. Kibomango aims to instill in them a sense of discipline, ambition and self-worth.
"A Pity" (West Coast Premiere) – Feature; directed by Kevin and Alec Barth. A disgraced politician takes a vow of silence after a public scandal abruptly ends his campaign and his marriage. In self-imposed exile at a former monastery on a lake, he is confronted by the women in his life, and as night descends, a mysterious visitor appears from another time. Features James C. Burns, David Agranov, Joely Fisher, Sarah Carter, Carlson Young and John Stephens.
"Introducing Billy Bradley" (West Coast Premiere) – Short; directed by Michael Charles Roman. A floundering former child actor must decide: save his life or revive what's left of his career. Based on actual events. Features Michael Charles Roman, Alexandra
Metz, Arjay Smith, Garrett Smith and Martin Sheen.
"Midday Black Midnight Blue" (Los Angeles Premiere) – Feature; directed by Samantha Soule and Daniel Talbott. In this cinematic poem about love, loss, and healing, a man grapples with the shifting memories of a woman he once loved. His existence turning ever darker, he will have to let her go before his imagined life swallows him whole. Features Chris Stack, Samantha Soule, Will Pullen, Addie Johnson Talbott and Merritt Wever.
"Dorothy Arzner: Pioneer, Queer, Feminist" (Los Angeles Premiere) – Short Documentary; directed by Clara Kuperberg and Julia Kuperberg. Dorothy Arzner was Hollywood's most powerful director, though History has forgotten her. She became director at Paramount, as the first woman to direct a talking picture for the star Clara Bow. A true pioneer of the cinema, she was the only woman director at a major Hollywood studio in the 1930s and 1940s, openly lesbian, dressed like a man, making movies "avant-
gardiste" about women's conditions. Features Tony Maietta, Shelley Stamp and Emily Carman.
"Hangman" (Los Angeles Premiere) – Short; directed by Sam Upton. "Dr. Joyce Hendricks" is a professor of psychiatry at the Harvard School of Medicine. She specializes in the study of violent individuals, specifically serial killers. She and her colleague have been documenting their work. This is their first day in Huntsville, Texas. Features Peter Stormare, Annabeth Gish and Tracy Upton.
"Betye Saar: Ready to be a Warrior" (Special Screening) – Documentary Feature; directed by Angela Robinson Witherspoon.
"Make Better Art" is the phrase coined by famed 96-year-old Los Angeles artist Betye Saar. This film documents her incredible journey as a creator, teacher, activist, mother and Black woman in America. Featuring John Legend, CCH Pounder, Alison Saar,
Lezley Saar, Tracye Saar Cavanaugh, Tony Ramos and Terrell Tilford.
"On Sacred Ground" (Special Screening) – Feature; directed by Josh Tickell and Rebecca Tickell. A journalist and an oil company executive find themselves on opposite sides of the fight during the construction of the contentious Dakota Access Pipeline that
runs through the Standing Rock Indian Reservation in North Dakota. Features David Arquette, Amy Smart, Frances Fisher, Mariel Hemingway, Irene Bedard, David Midthunder, Kerry Knuppe and William Mapother.
"By Design: The Joe Caroff Story" (Special Screening) – Short Documentary; directed by Mark Cerulli. From one creative mind came dozens of the most iconic logos in film and TV – the original "West Side Story," "007," "Rollerball," Orion Pictures, "A Hard Day's Night," and many more. This documentary traces the amazing life journey of graphic designer Joe Caroff – from growing up in the Great Depression and serving in WWII to making his mark in Hollywood and beyond. A true American success story that will inspire your creativity and touch your heart. Features Phyllis Caroff, Mike Medavoy and Dan Chapman.
"The Caddy" (Special Screening) – Short; directed by Gabriel Beristain. "Enrique Villages" is not really a kidnapper. But tell that to "Jerry Stell," an American businessman in an abandoned warehouse in Mexico City. All Jerry knows is that while golfing his caddy Enrique turned on him and kidnapped him at gunpoint, with the help of "Gilberto." But when Gilberto turns on his boss and kidnaps Enrique too, a terrified Enrique manages to break free and get the drop on him. With his plan in shambles and the police closing in, Enrique is left with the dilemma: decide his own fate, or let Jerry or the police decide it for him. Features Ron Perlman, Manu Vega, Fernando Noriega and Antonio Mauri.