4X Grammy winner Seal gave us all an amazing singing performance at The Alzheimer's Association Purple Spring Gala: The Magic of Music, at The Skirball Cultural Center, Guerin Pavilion, on 2701 N. Sepulveda Blvd., and right next to the Getty Center in Los Angeles, earlier this evening, as celebrities and invited guests enjoyed live musical entertainment, dancing, cocktail reception, original artwork auction, dinner, Pink Champagne and Caviar, to raise money for a very worth cause! Below photos of Seal on the red carpet, and then of his great singing performance on stage: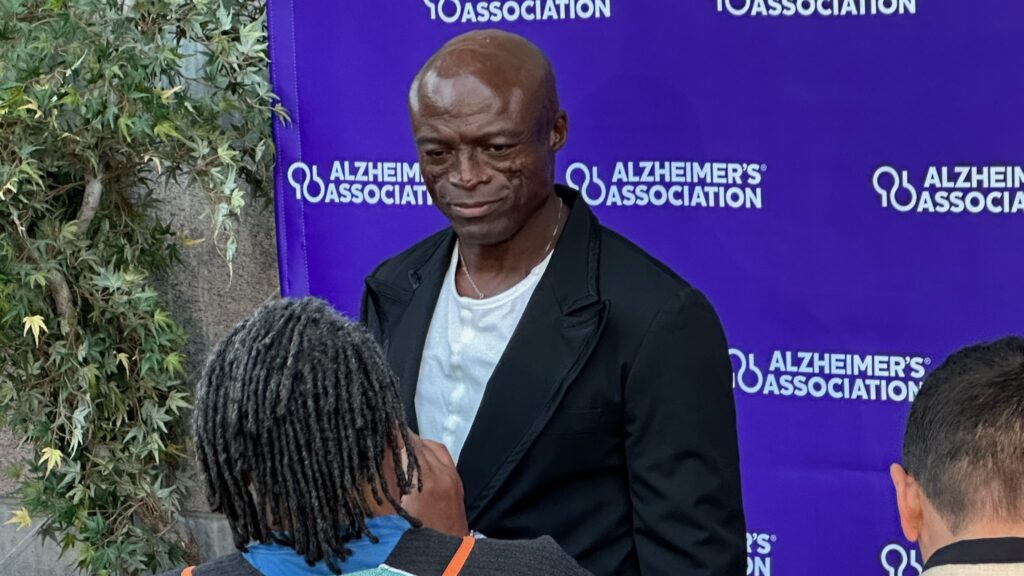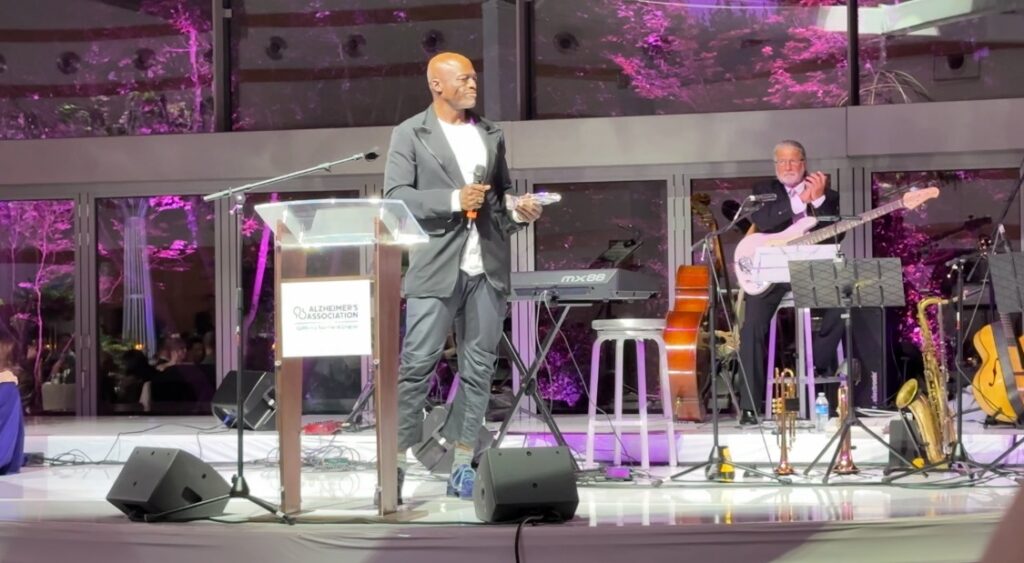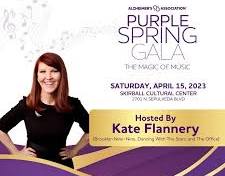 There was fantastic live musical performances, cocktail reception, original artwork auction including works by RETNA, https://www.instagram.com/retna_art/?hl=en), dinner & honorees presentation.
"The Office" star Kate Flannery did a great job hosting the evening and gave a great & special singing performance. Kate Flannery had her screen breakthrough playing Meredith Palmer on the NBC series The Office, which won her two Screen Actors Guild Awards. See photo on left of Kate at the SAG Awards, and below immediately after her interview with our news staff: Doug Nolan (on the left) our Audio/Video Producer, and below that with our Reporter: Tressa Smiley (on the right) :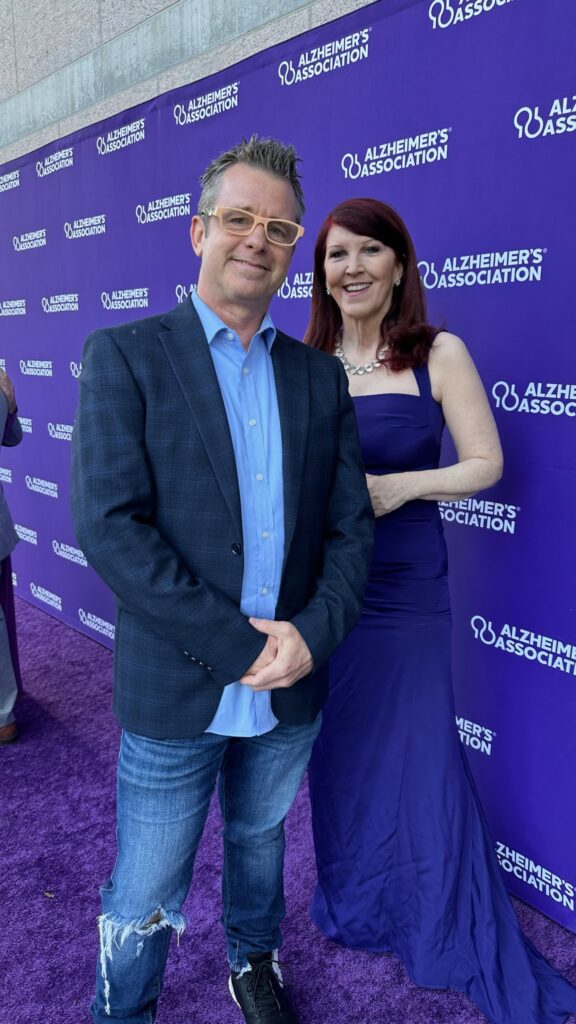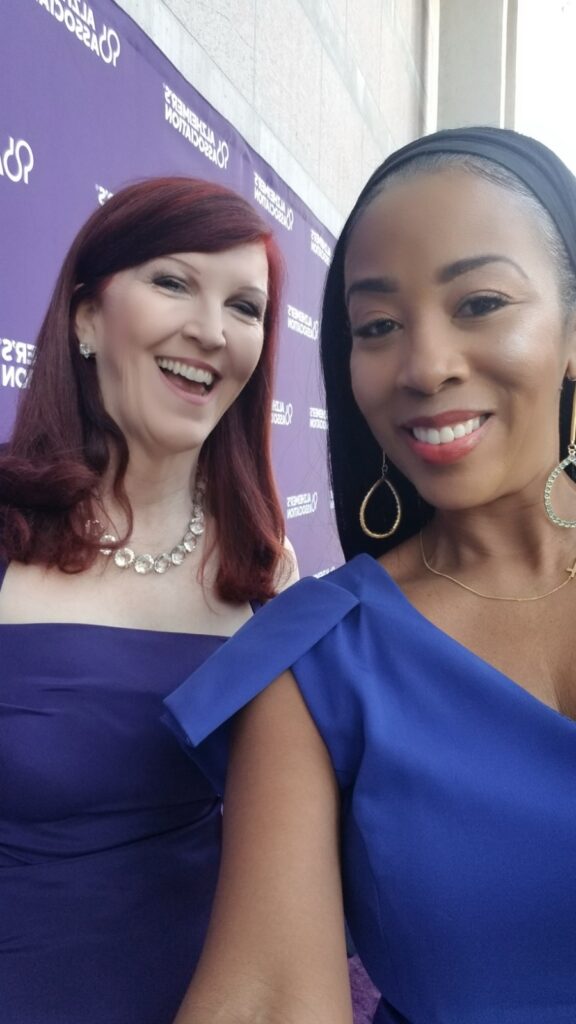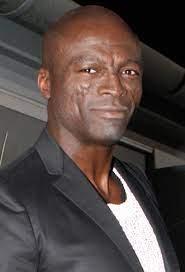 There was a great live musical performance by four time Grammy winner Seal. (Photo on left) Seal opened up his portion of the show with: "Stand By Me" – then he did a great rendition of "They Can't Take That Away From Me" – and he then closed his set with an emotional "I've Got You Under My Skin" – to a standing ovation, with people going on to the dance floor in front of the stage to dance and sing along with this legendary artist! It was a really great experience for everyone that was present for this very special show, to raise money for a very worthy cause: The Alzheimer's Association.  This was a great performance considering that Seal had the hard task to follow a great Jazz Legend: Billy Valentine, who also gave an amazing and classic performance at this show! This was an event that people will always remember!  
 Seal Henry Olusegun Olumide Adeola Samuel is a British singer. He has sold over 20 million records worldwide. These include hit songs "Crazy" and "Killer", the latter of which went to number one in the UK, and his most celebrated song, "Kiss from a Rose", which was released in 1994. The 6 foot 4 inch Seal was married to Heidi Klum, from 2005 to 2014. Seal has been quite busy and has been doing all sorts of appearances on TV since his split from Heidi. As a matter of fact, one of his most noteworthy jobs was appearing on the singing competition show The Voice, as a Coach!
At the start of this show there is some amazing & beautiful aerial footage of this event, and The Skirball Cultural Center, using up-in-the-sky 4K HD filming done by Doug Nolan our Audio/Video Producer. As the Pilot- Doug was able to get FAA clearance for a flight route to film from an Altitude as high as 400 feet! Doug also provided the 4K HD video camera equipment for the interviews, and the show, party, and concert. Photo below taken from the sky: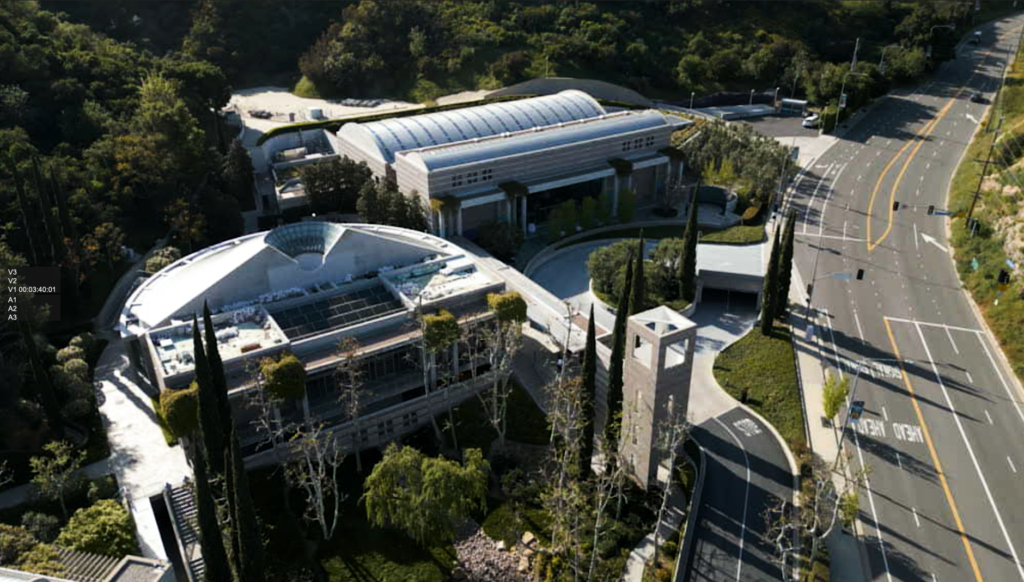 Our Reporter: Tressa Smiley will take you down on the purple carpet to interview the celebrities and those that put on this great event: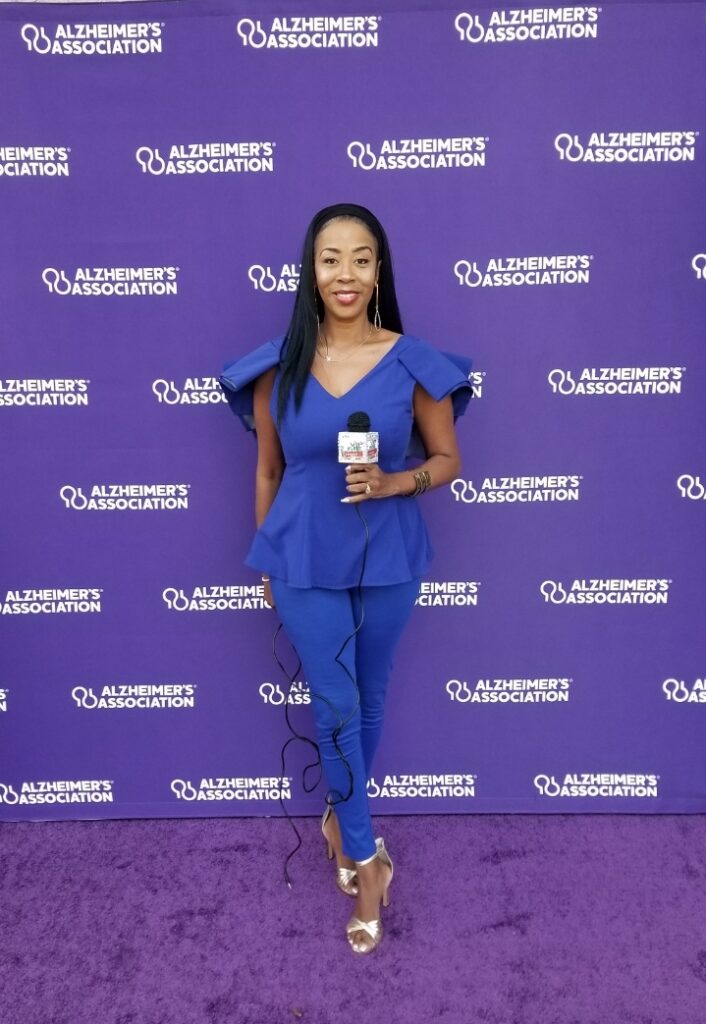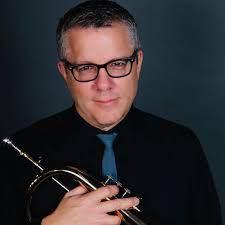 The Tony Guerrero Band (Photo on left) played throughout the show, with the audience enjoying the great experience, and dancing all night to this excellent band! Tony Guerrero is a musician, songwriter, and producer. His career as a jazz trumpeter has spanned more than thirty years beginning with the release of his first CD, Tiara, in 1988. The Tony Guerrero Quintet has been a staple of the Southern California jazz scene for many years.  The group's brilliant original compositions and artful original arrangements of standards from the Great American Songbook have a rare cross-generational appeal and are enjoyed by critics and fans alike.  The TGQ's live performance is an intoxicating blend of solid musicianship, genuine charm and authentic, timeless swagger that is undeniably entertaining and is currently wowing audiences all over North America as a part of the popular "See Jane Sing" tour, starring Emmy Award-winning actress Jane Lynch. Their 2017 album "A Swingin' Little Christmas" was the #5 Christmas album in America for that year and hit #10 on the Billboard AC Charts. Theatre Mania said: "This five-man band of consummate musicians makes it indisputable: These guys have more business being on a cabaret stage than a lot of the performers currently working in New York City."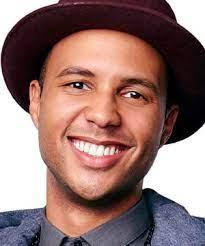 Spotify sensation Elijah Fox, and Rayvon Owen (American Idol Season 14)- photo on left. Rayvon is an American singer and musician. He is notable for appearing on the 14th season of American Idol, where he finished fourth in voting. Owen served as the host for TBS's reality competition series The Sims Spark'd.
Most of the Celebrities, VIPs, Sponsors, attendees, and donors had a very close loved one in their lives that had this terrible – life ending disease: Alzheimer's. Alzheimer's is the most common form of dementia. It causes problems with memory, thinking and behavior, and is a progressive disease that destroys memory and other important mental functions. Brain cell connections and the cells themselves degenerate and die, eventually destroying memory and other important mental functions. Memory loss and confusion are the main symptoms. No cure exists, but medications and management strategies may temporarily improve symptoms. However, on this show we interviewed celebrities and people involved with The Alzheimer's Association, that said they are coming very close to a drug treatment that can allow you to live with Alzheimer's, rather than dying from it!  On this show you will learn a lot about this terrible disease, treatment, and how early detection can be a big help!
On this show you can see interviews from the purple carpet done by Tressa and Doug with celebrities: Betsy Brandt (Breaking Bad), Leslie David Baker (The Office), and Angela Kinsey (The Office) who is in the below photo with our reporter Tressa, right after her interview with Tressa: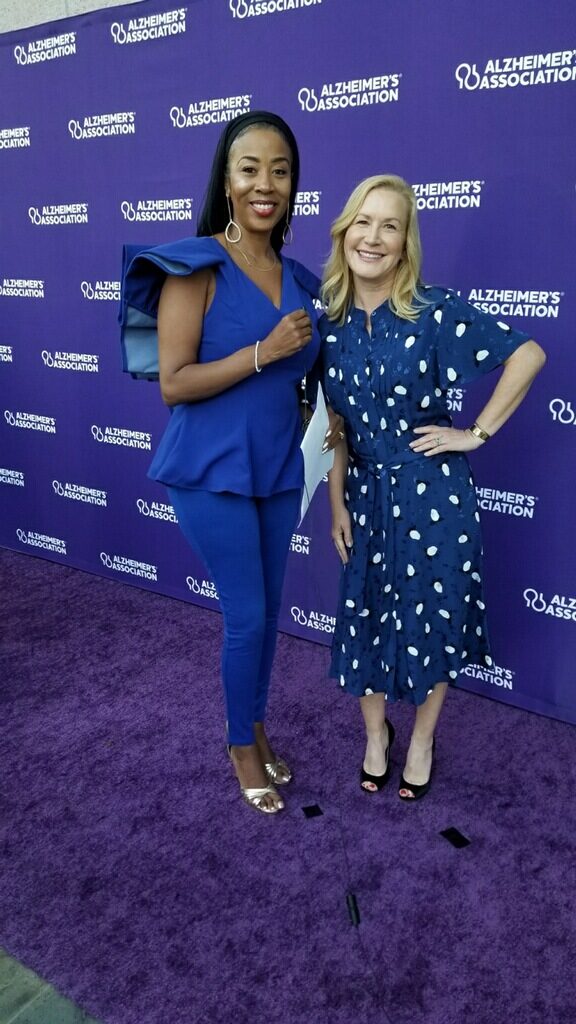 Gabrielle Naveah – Star of Nickelodeon's "That Girl From Lay Lay", and Lynette Romero of KNBC-TV News. Lynette is in the below photo(on the left) with our reporter Tressa, immediately after her interview with Tressa: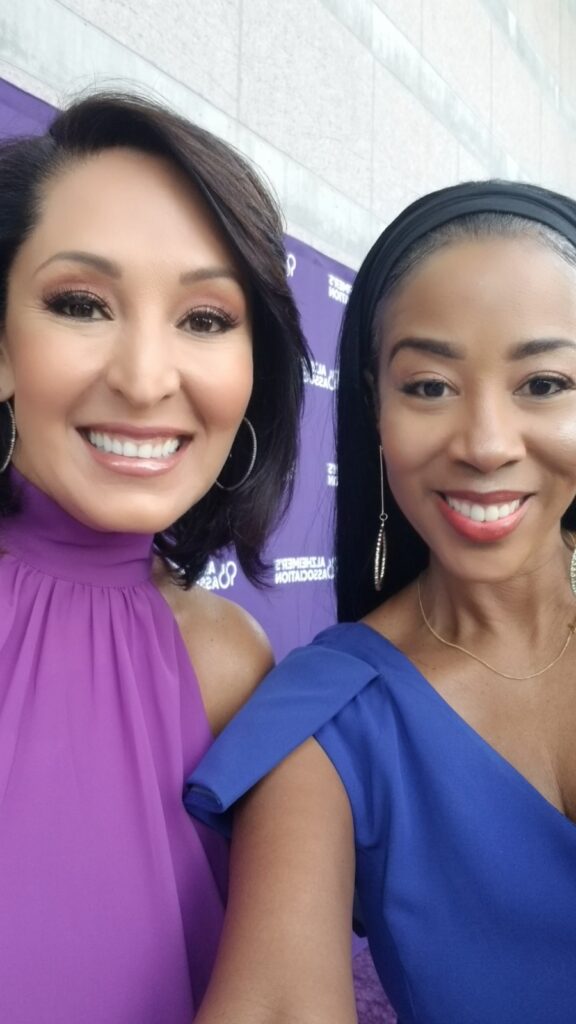 In the below photo Actor: Peter Mendoza is being interviewed by our Producer/Reporter: Doug Nolan: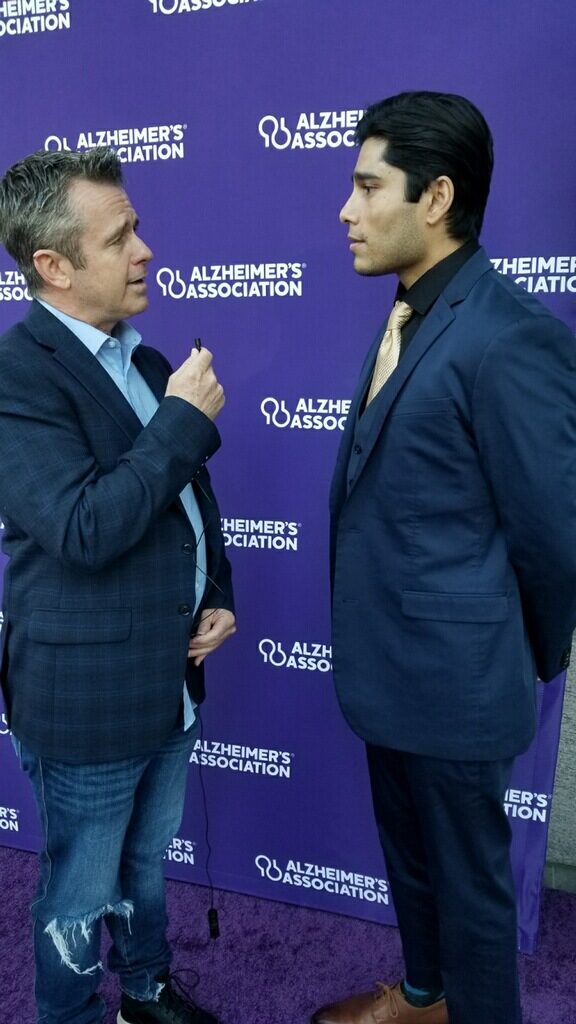 In the below photo our reporter: Tressa got to interview and meet an actress that you may remember from classic TV: Erin Murphy who played Tabitha on that very popular TV series Bewitched, which was an American television situation comedy that aired on ABC from 1964 to 1972, and frequently receiving high ratings. Tressa (on the left) & Erin are in the below photo from the red carpet- immediately after the interview, and in the photo below that (on the left) is the star of Bewitched: Elizabeth Montgomery with Erin as a baby in her role as the well loved Tabitha: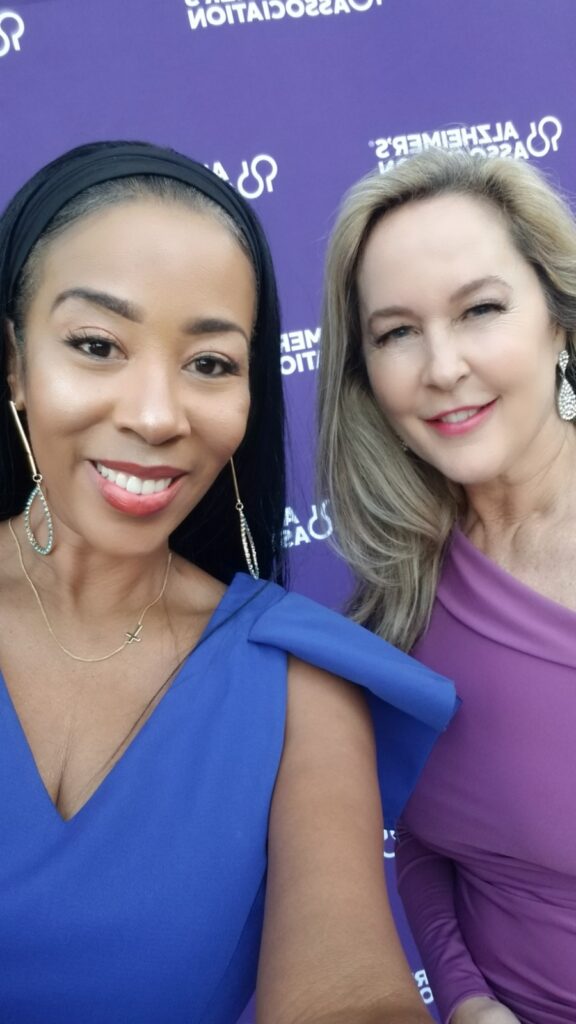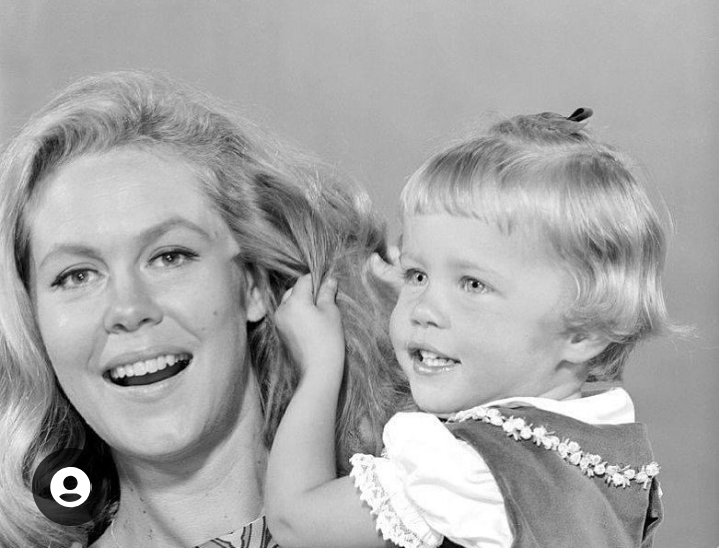 Thanks for watching Entertainment Today!