The PIANO MEN Live Concert Tribute in the beautiful outdoor Starlight Theatre at the Pala Casino Spa & Resort,
had a sold-out audience that was singing and dancing during an incredible tribute to
two of music's greatest icons – Billy Joel & Elton John –
performing live at the Starlight Theater!
Featuring Adam Shapiro as Billy and Kenny Metcalf as Elton, these two gentlemen performed some of the greatest hits of all time by these two living legends! For about the 1st. 3rd of this concert it was filmed from the 4th row- center seats, and for the next 2/3rds of this concert, they allowed us to film this concert from right in front of the stage!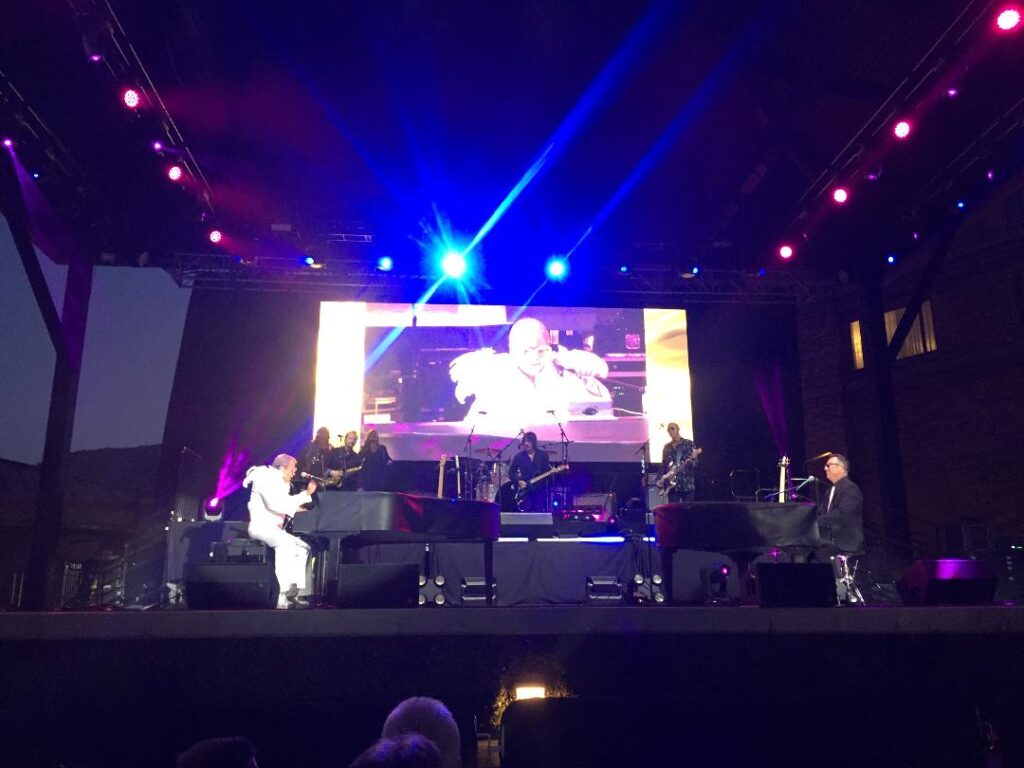 So make sure you get to see THE PIANO MEN TRIBUTE: Billy Joel 2 Elton John, when they come to a city near you! Many more great concerts coming from Pala Casino every Friday and Saturday night, both indoors, and outdoors!
Partial Song List:
My Life (Live at Festhalle, Frankfurt, Germany – June 1994)
Philadelphia Freedom
The Bitch Is Back (Remastered)
Crocodile Rock
It's Still Rock and Roll to Me
Benny and The Jets (Salute the Troops)
Piano Man
Still Rock N Roll To Me
Music BY: UMPI, LatinAutor – UMPG, UMPG Publishing, LatinAutorPerf, UNIAO BRASILEIRA DE EDITORAS DE MUSICA – UBEM.UNIAO BRASILEIRA DE EDITORAS DE MUSICA – UBEM, LatinAutor – UMPG, LatinAutorPerf, UMPG Publishing.LatinAutorPerf, UNIAO BRASILEIRA DE EDITORAS DE MUSICA – UBEM, UMPI, LatinAutor – UMPG, UMPG Publishing
Website: https://www.palacasino.com Twitter: https://twitter.com/PalaCasino Facebook: https://www.facebook.com/palacasino Instagram: https://www.instagram.com/palacasino/ #palacasino #concert #concerts #entertainment #music #livemusic #pop #softrock #sandiegoconcert #classicrock #rockmusic #popmusic #popballad #kennymetcalfaselton #billynationtribute