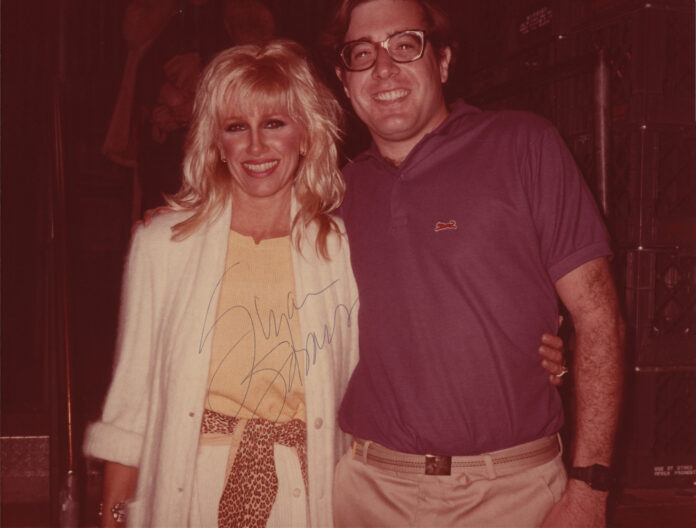 TV Icon and Actress Suzanne Somers died today at the age of 76 due to breast cancer, that she had for over 23 years. She died at her home in the early hours of the morning at her home in Palm Springs, California, on Sunday October 15, 2023, one day before her 77th birthday. Her passing was peaceful as she was with her husband: Alan Hamel, at the time, as well as her son, Bruce Somers, and other immediate family members.
Suzanne had rose to super-stardom on ABC Network's #1 hit TV show: "Three's Company" in 1977, where she portrayed Christmas "Chrissy" Snow, who exemplified many blonde stereotypes and was employed as an office secretary. At first, Somers made $3,500 per week from the show. She was treated for cancer three times while starring on "Three's Company."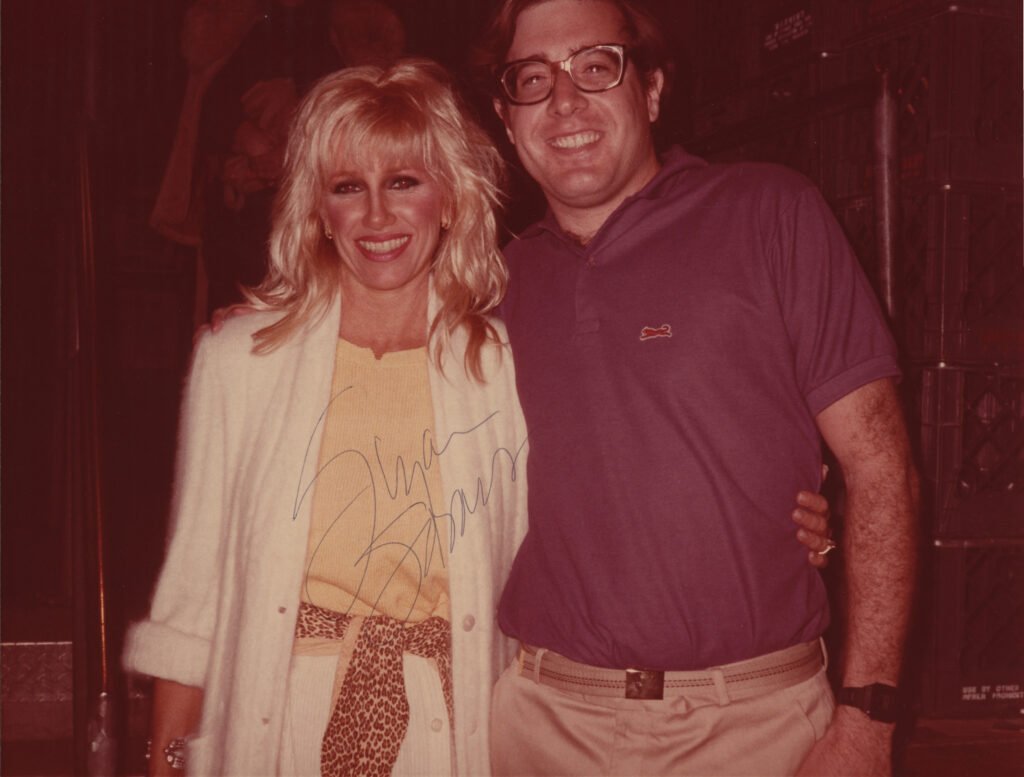 I have always been a big fan of Suzanne Somers since watching her on "Three's Company" and I had the great pleasure of meeting her in person for the first time- backstage (see photo above with Suzanne & me) at the Las Vegas Hilton theatre, after her fantastic show: "Moulin Rouge" that she starred in for 2 & 1/2 years during the mid 1980s, that was titled: The Las Vegas Hilton Presents Bal Du Moulin Rouge Starring Sensational Suzanne Somers: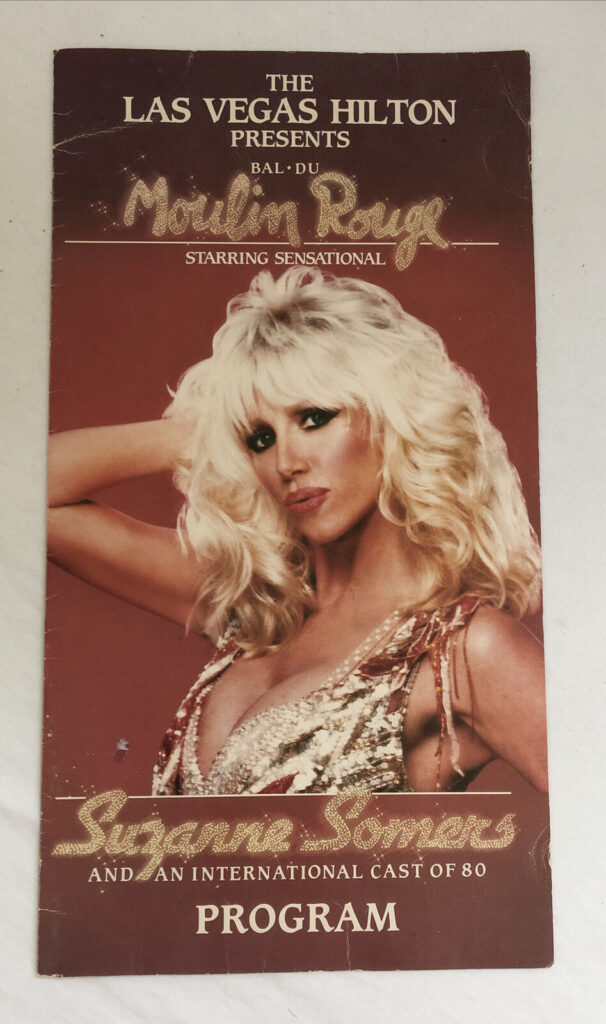 This show also was played at Harrah's Casino & Hotel in Reno, Nevada- that I also saw, and meet Suzanne again when she starred in this show.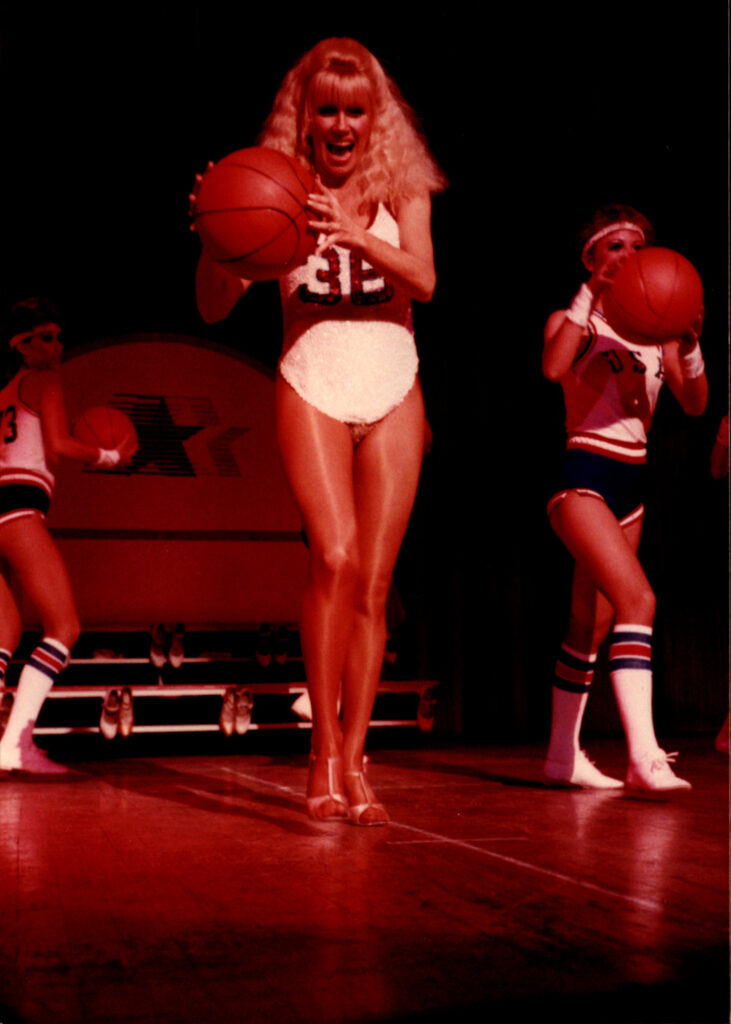 At this show and the Las Vegas Hilton Casino & Hotel's show- many times she would acknowledge me to the sold-out audience. It was a real pleasure and honor when she would do that for me! As she did in the photo below: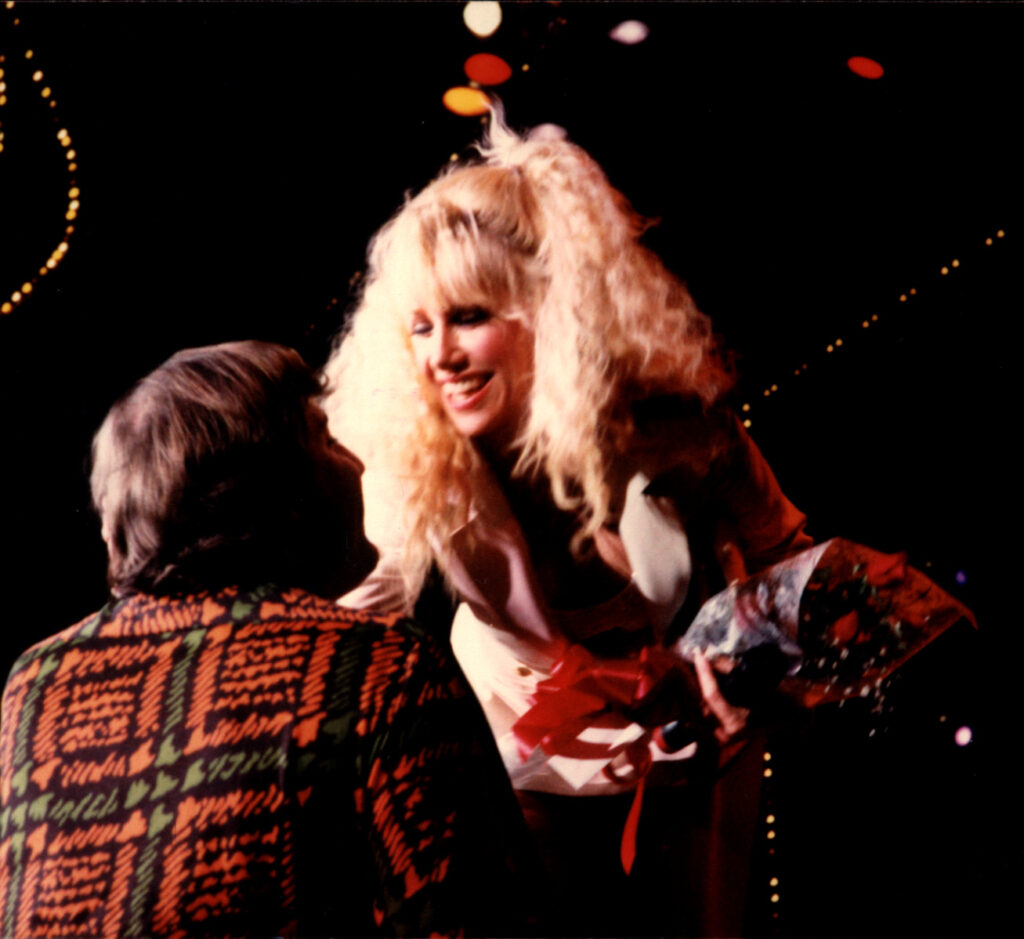 She was always nice to me, and would give me time to talk to her, and posed for a photo with me(see above top photo that I latter got her to autograph) that I latter made into a very large poster, and then brought it back to her to sign a second time for me on the larger poster, and she made it out to "the greatest guy in the world!" I still have that poster to this day!
On Instagram she said: "Since I have been taking time off from work, many of you have asked for more details about my health. As you know, I had breast cancer two decades ago, and every now and then it pops up again, and I continue to bat it down. I have used the best alternative and conventional treatments to combat it. This is not new territory for me. I know how to put on my battle gear and I'm a fighter. Alan has been by my side every step of the way. I can't even explain how much he has done for me. If it's even possible, we are even closer than ever. My incredible family has been so supportive, and have helped so much by keeping the business running so you can still have access to all the wonderful products. Thank you for the continued love and support. It's only about who you love and who loves you – and I love you! ✨💛✨ "
She was always so kind so many times when I meet her in person, in Los Angeles, Hollywood, Beverly Hills, and below in Las Vegas: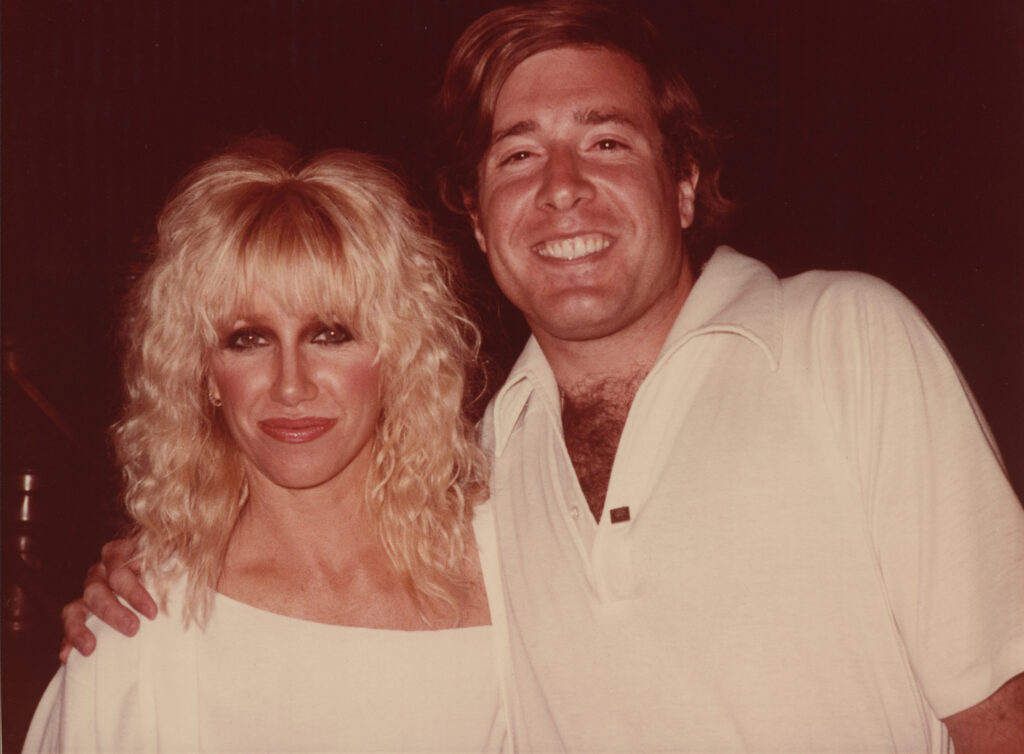 and she always gave us great interviews on my TV shows: Entertainment Today, and Entertainment & Sports Today in Beverly Hills,  and in Dallas, Texas during the Video Software Dealers Association Convention. I personally interviewed her on my TV show, where she talked about her new book at the time on health: "Eat Great Lose Weight – Think Great Look Great " and went into details on eating right- and explained that even with healthy salads- you should never add on the very fattening Dessing and Croutons. She was always a very big health advocate,  and doing everything the 100% natural way, and using her Thighmaster to get you into optimum health and fitness condition: so it was a real shock and surprise that she had died. Cancer is still very hard to beat, and it is with great sadness for me to have lost such a good person in my life, and a big loss for the entertainment industry and the world. I am so grateful and lucky to have known her, and I pray she is up in Heaven, and is without any pain, and is resting in eternal peace with our lord.
Suzanne Marie Somers /Mahoney was born in San Bruno, California on October 16, 1946, and died on October 15, 2023. She was an American actress, author, singer, businesswoman, and health spokesperson. She became famous for her television roles of Chrissy Snow on "Three's Company" (1977–1981) and Carol Foster Lambert on "Step by Step" (1991–1998). Her first role that she was recognized in was in a very small part as the "Blonde in the white Thunderbird" in the hit theatrical movie: "American Graffiti" in 1973: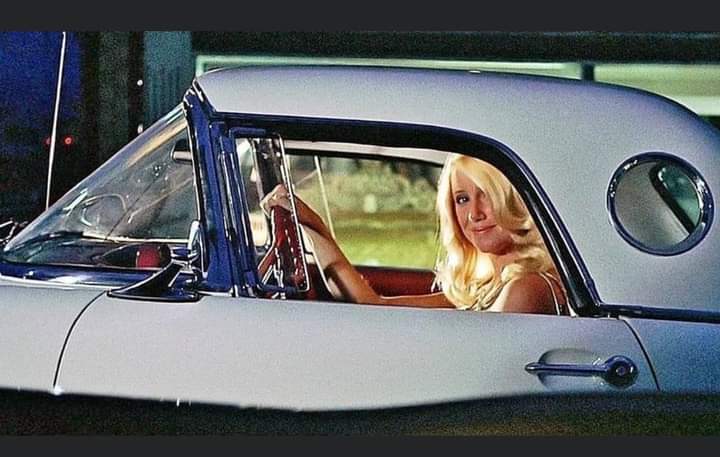 but for me my favorite movie that she was in was in the 1978 TV Movie: "Zuma Beach" as Bonnie Katt. From 1987 to 1989, she starred in the TV sitcom "She's the Sheriff," and in 1990 she starred in the TV Movie "Rich Men, Single Women."
In the early 1990s, Suzanne was the spokeswoman in a series of infomercials for the Thighmaster, a piece of exercise equipment which is squeezed between one's thighs above the knees, and then on May 2, 2014, she was inducted into the Infomercial Hall of Fame.
Suzanne wrote over two dozen books, including two autobiographies, four diet books and a book of poetry. Her book Ageless: The Naked Truth About Bioidentical Hormones (2006) about bioidentical hormone replacement therapy and the Wiley protocol, controversial treatments for menopausal women, was heavily criticized. Her book Knockout (2009), which promoted alternative cancer treatments, was criticized by the American Cancer Society.
Rest In Peace: Suzanne Somers
I will always remember you, and will always have you in my heart.