Looking back 4 years ago to the Pre- Covid-19 era, when every trip to Las Vegas was always a very special and amazing experience, as apposed to now when many things that make Vegas special are closed, like all the the big name superstar concerts and stage shows, clubs, lounge acts, VIP Diamond Lounges, Spas, and Buffets. Let's all pray that COVID-19 goes away fast, and Vegas opens up again 100% full strength, so that we can all enjoy the good things in life again – all VIP!
This amazing concert with Garth Brooks with Trisha Yearwood at the T- Mobile Arena – which at the time was a brand new state-of-the-art stadium, was a show that I will never forget!
In this short 6 minute musical segment from the concert – Garth will perform 
Two Piña Coladas
, which is a favorite of mine, that Garth also performed about 20 years ago at the Billboard Music Awards at The MGM Grand Hotel & Casino in Las Vegas. We interviewed Garth & Trisha many times before on our TV show- and they are always super nice, but Garth was at his best about 20 years ago – when he performed this song suspended 50 feet up in the air with cables as he sang as he flew over the audience! Our reporter: Tara Pirnia interviewed Garth and all the other music stars at this Music Awards Show, and also loved this song – so we are dedicating this show to Tara!
The highlight of this July 4th weekend celebration in Las Vegas was a exclusive special filmed for TV Concert by the singing superstar Garth Brooks @ The Brand New T-Mobile Arena at New York – New York , with VIP seats that were only 10 feet from the left of the stage. You can see Garth in the black hat, in the middle of the stage, looking up, right on my Shoulder, in the left of the photo: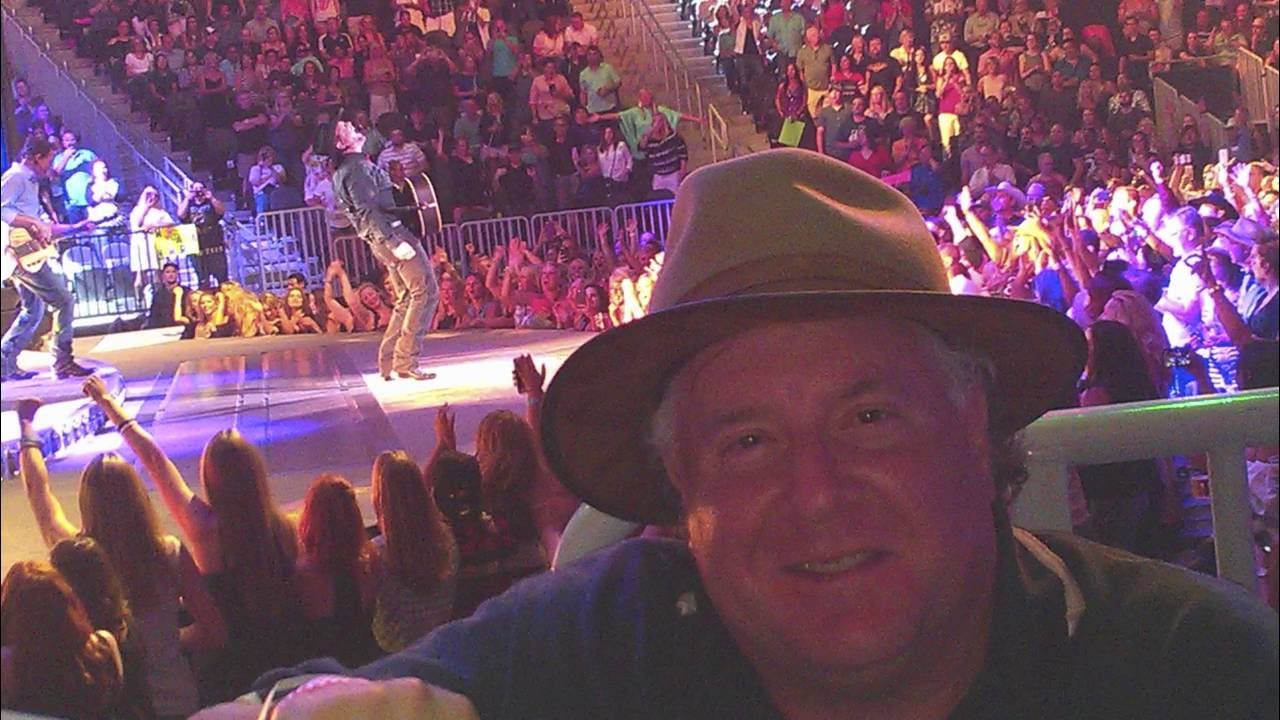 Garth gave an impressive , powerful, heart pounding , and almost 3 hour long concert that we will never forget ! With a VIP reception. With luxury round trip transportation . Stay tuned for more shows from this
#GarthBrooks
concert , along with
#TrishaYearwood
on youtube : Entertainment Today TV , and Facebook : Entertainment & Sports Today , and see current and past TV show segments on : EntertainmentAndSportsToday.com
Garth Brooks

Trisha Yearwood

Acoustic Partial Songs

Encore