Experience what it's like to walk through a private VIP gifting lounge for the Grammy Awards– that only the celebrities get to go to! Only celebrities, Grammy Nominees, and the top media were invited to the Petersen Automotive Museum ROOFTOP, to experience the Secret Room Events honoring the 2023 Celebrity Pre-Grammy Award Nominees Style Lounge: in honor of the Nominees for the 2023 Grammy Awards, which had some of today's most unique, fashionable and luxurious companies, products and services.  There was everything from high end jewelry to hip and trendy baby and pet products, and luxurious skin and hair care products- the Secret Room is a total pampering experience!
Yesterday Secret Room Events sponsored an amazing gift lounge for the Grammy Awards on the Petersen Automotive Museum ROOFTOP, with many celebrities and some of this year's Grammy nominees, some of whom may go on to win the Grammy Award, and many other awards during this awards season!
In this news segment our Entertainment Today news reporter: Margie Rey– takes you on an exclusive tour inside this amazing gift lounge for the Grammy Awards, where you will get to see all the amazing high-end gifts and products that the stars get, and then take home with them, and then go to the Grammy Awards on Sunday! Margie will be interviewing all of the companies that had booths at this gift lounge, to give you more in-depth knowledge on how these products may change your life for the better! Then if you really like a product, there will be info to order it!
Below photo is of Actress Mayan Lopez, who is George Lopez's real-life daughter who also plays his daughter on the new TV show: "Lopez vs Lopez" and plays herself as Mayan and has second billing on the show. She had a really good time at this gift lounge and was gifted a lot of great products. On the left she is posing with Entertainment Today TV Show Host: Margie Rey who is on the right: 
The guests who were lucky enough to score an invite to experience this lavish event at the Petersen Museum had so many amazing brands to choose from, like from the amazing co-sponsors: Lifeboost Coffee: What is unique and great about this coffee is that it is the healthiest, tastiest medium roast coffee possible, and it has low-acid medium roast coffee, also known as American and Regular roast. To order go to https://lifeboostcoffee.com/  : 

"Lifeboost Coffee is my favorite! It's extremely low acid and easy on the stomach. It gets my 5 star recommendation." By Dr. Aaron Oxenrider Board Certified Chiropractic Physician and Regenerative Medicine Expert.
Retuned Jewelry , & SJW Cosmetics LLC, for more details go to: SJWCosmetics.com: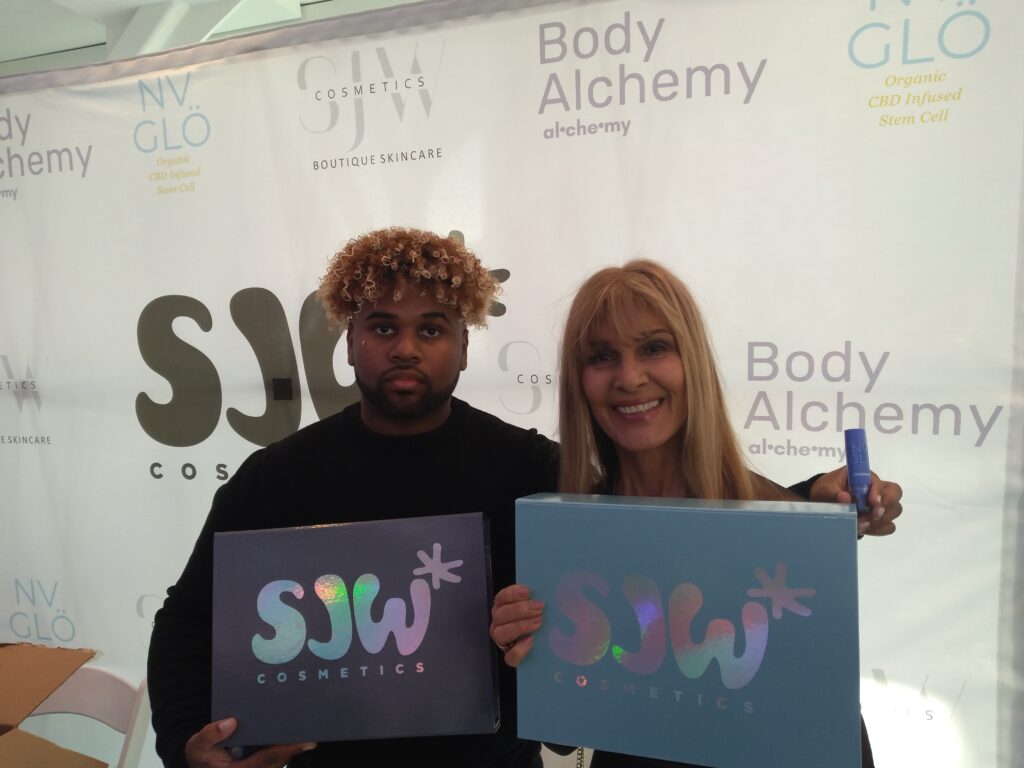 and from the Beverly Hills Tennis Academy, who gave out free tennis gift certificates to the Secret Room Events Pre-Nominees and media lounge. Also: RASTA/taco/rita/cantina will be serving Maragrita's as well as BAO'JITO Rasta RIta Margaritas and Beverage Catering. LuxeFair.com Magazine is an Affluent Lifestyle Guide in Los Angeles.
The following sponsors gave out some great gifts from their amazing brands:
SJW Cosmetics LLC – see above for beauty and health improvements to your skin, that goes down to your cell level!
Lifeboost Coffee – see above, Retuned Jewelry, coop & spree, Afi Briant, Phantomasy and EPICO DESIGNS.
Outtergoddess offers all the hottest and latest luxury designer fashion trends to empower you to feel like your most authentic self, so you can embrace your inner Goddess! Their collections have over 10,000 5 Star reviews! https://outtergoddess.com/ :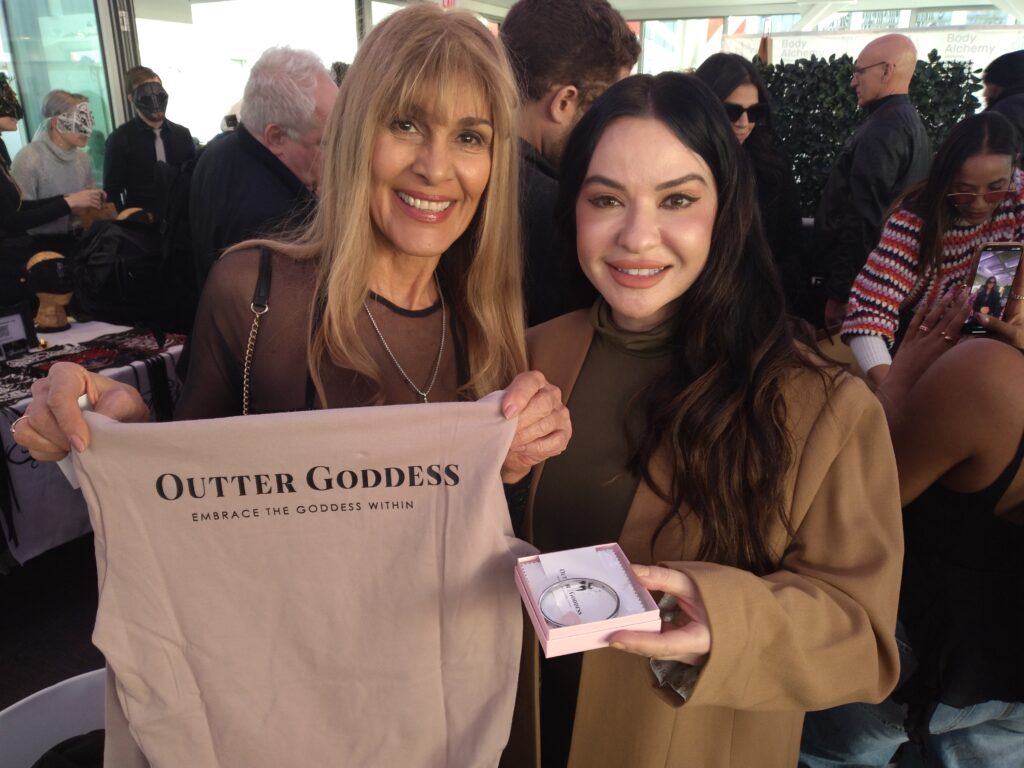 5 Circle skin care provides a unique line of products designed for your skin's specific needs. Created by the Licensed Esthetician Denise Bell, the priority for her clients is to have a skin care routine they will actually use, to achieve radiant and healthy skin. Denise set out to create a line of products that simplified skin care so that her clients could make it a habit. It starts with 5 products. https://5circleskincare.com/ :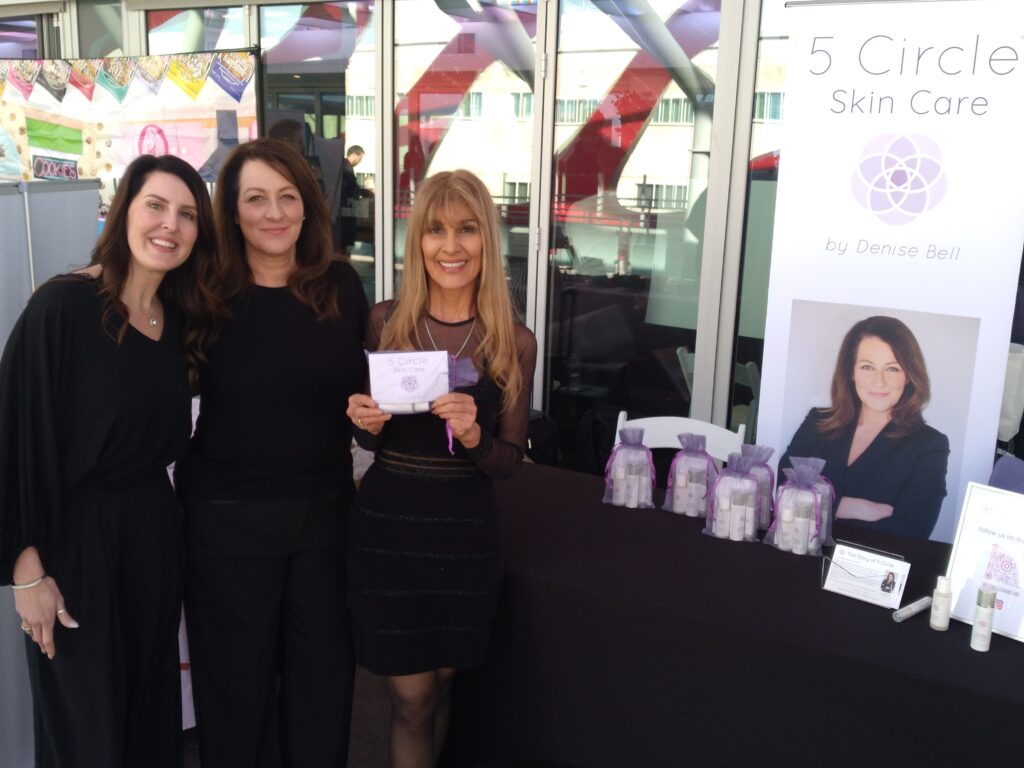 Freestyle photo & Imaging supplies gave away film cameras to all the Grammy Guests!
Skin Prophecy / Pet Prophecy Skin Prophecy is a clinical skin care line, formulated to aggressively treat all grades of acne, scarring, sun damaged and dehydrated skin, in addition to pre/post operative care. Their formulations offer a significantly higher standard quality and efficacy. Their batches are handmade, botanicals from the Rain Forest and all parts of Europe. Some of their delicious blends include Cherry, Lemon, Pumpkin, Red Wine, Pomegranate and an array of Berries to name a Few. Skin Prophecy's Transdermal Infusion Technology allows greater penetration that results in corrective and preventative treatment: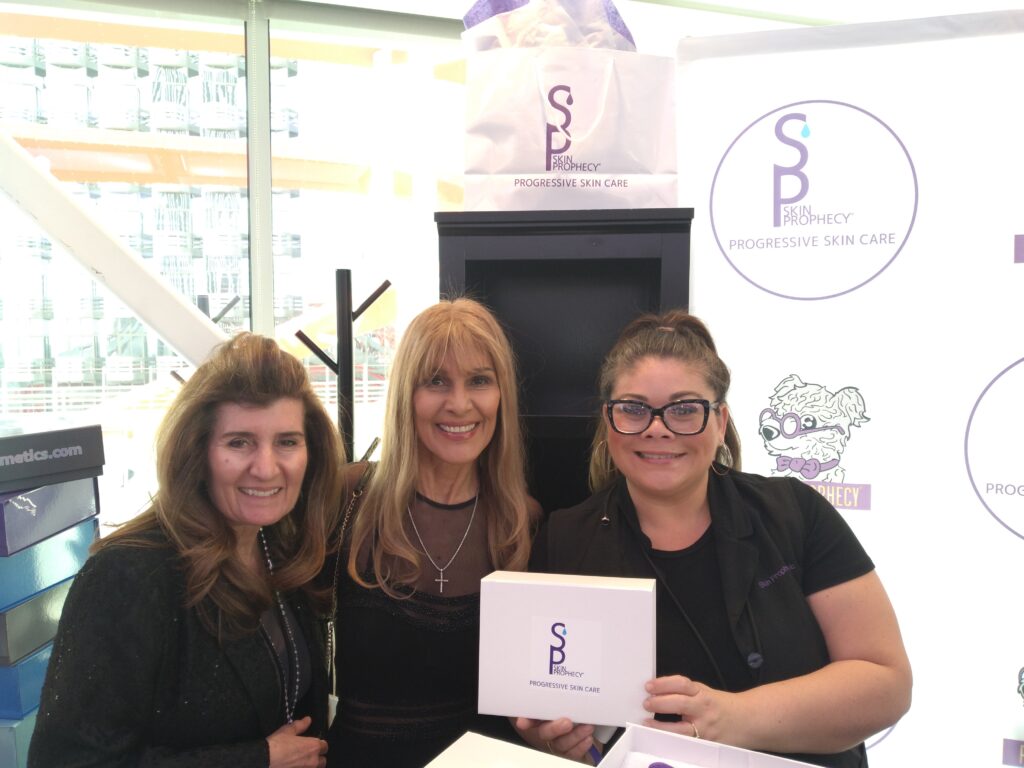 Anecdote Naturals:  Anecdote Naturals started in 2017 with just a thought and an idea.  It was in 2019 when they took the brand global with a simple mission and vision: To reinvigorate the mind, body, and spirit; inspiring moments of hope and happiness as people effortlessly connect with products that smell good and are good for them too! What started as a creative outlet and a way to leverage a science background to help others has quickly flourished into a brand that inspires the best in those who interface with their products by providing SIMPLE solutions and ingredients everyone can pronounce! AnecdoteNaturals.com :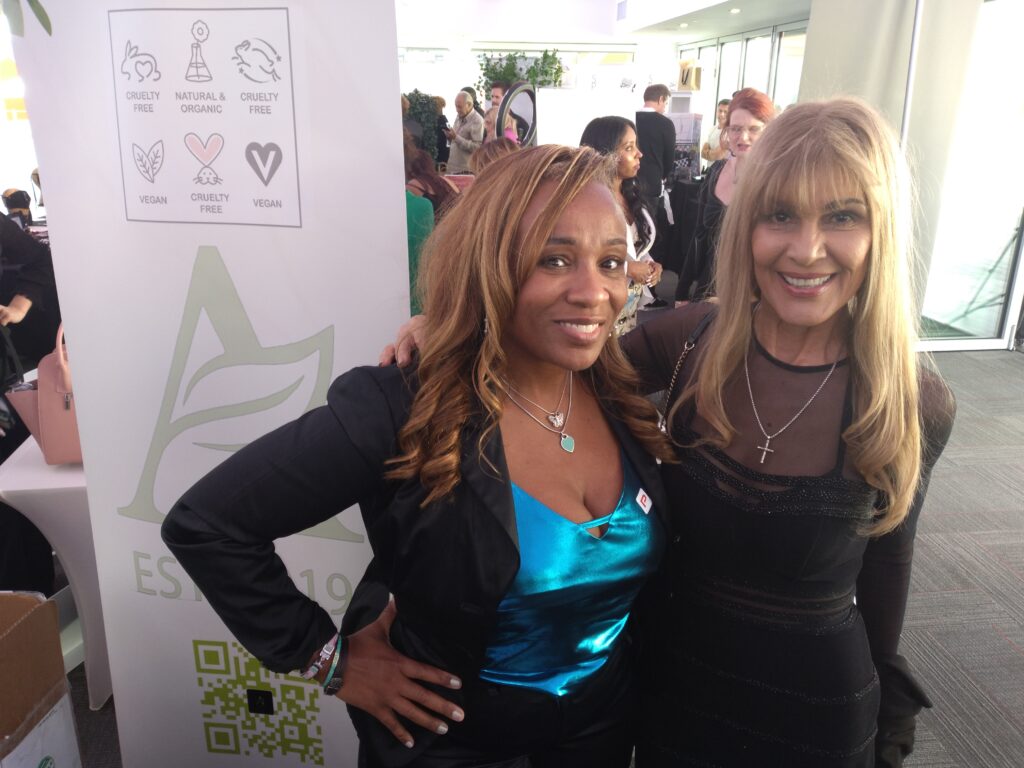 We strive to foster symbiotic partnerships with our customers and welcome all feedback as we believe it is only from feedback that we can grow and achieve our highest good of helping others Be Good 2 Themselves! You can find ANECDOTE NATURALS in select Fine Retailers.  Interested in Wholesale with Anecdote Naturals, please email us at anecdotebrands@outlook.com  
Go cart world: for a real fun time, racing cars go to: GoKartWorld.com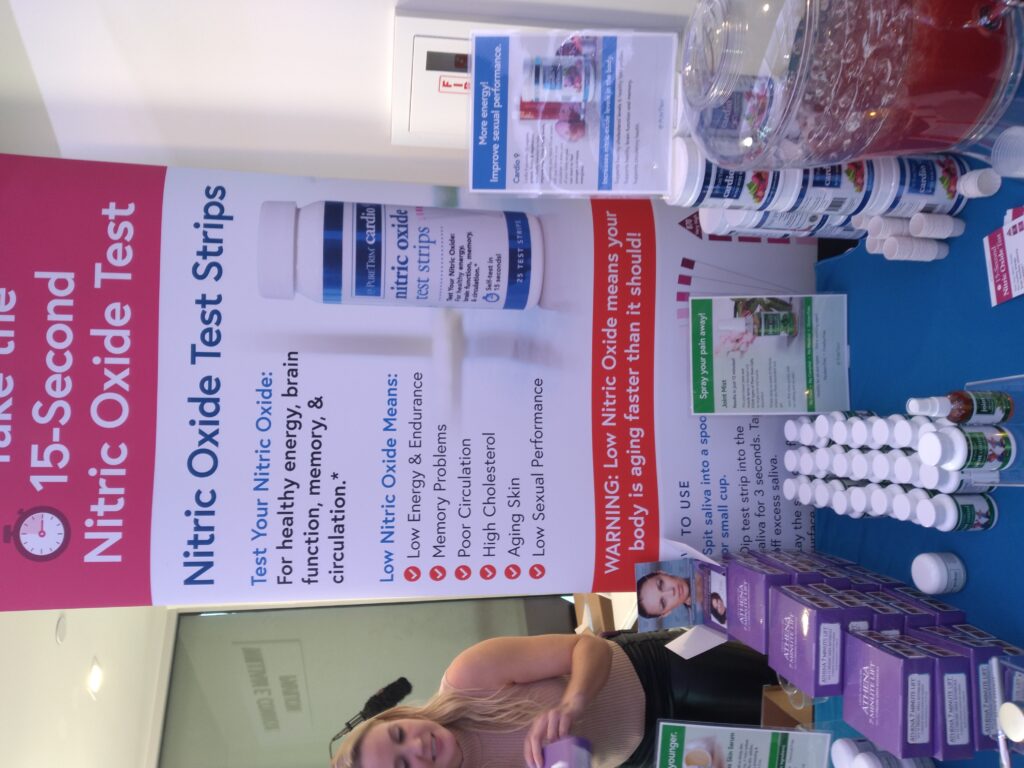 Above and below photos: Dr. Marc Franco has some great health related products: for pain relief: Pure Trim Joint Control, to order call: 1-800-692-9273, and for re-growing your hair: Hair Stem Cell Serum, and for losing weight: PureTrim natural health products are the safest, most effective, and best on the market today. Their products are based on the time-tested herbal wisdom of the Mediterranean and made with 100% pure, chemical-free, and organic ingredients. They are improving world health, one family at a time: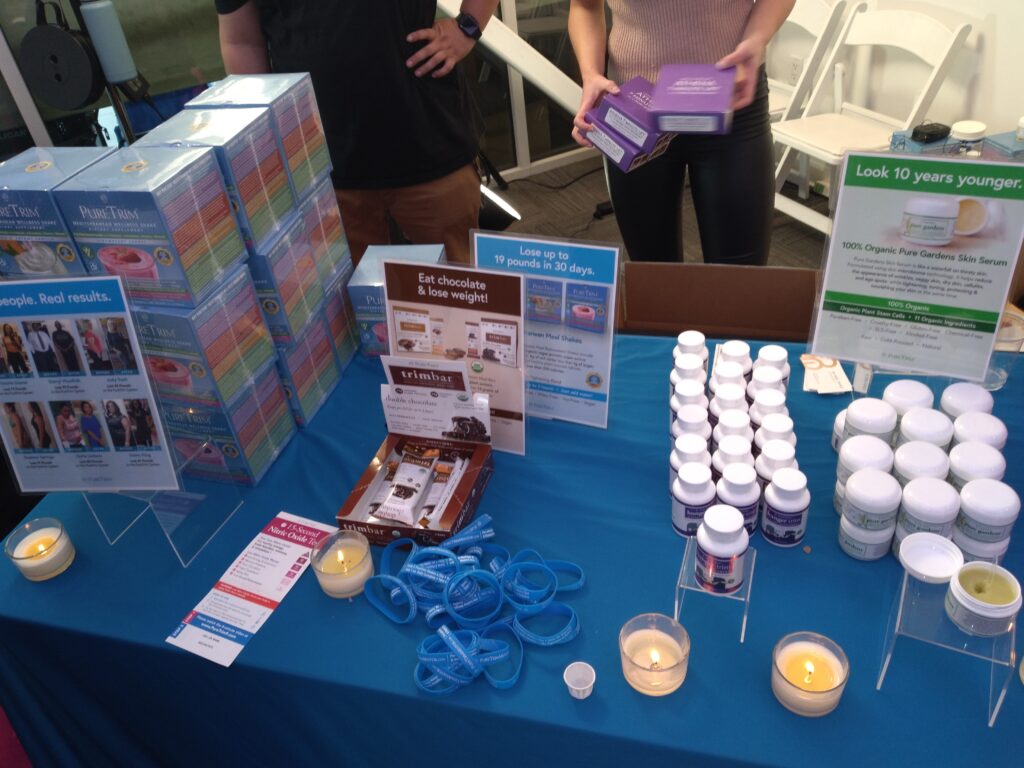 Upleatherdesigns gave away discount cards for all the Grammy Guests! They use 100% full grain leather in the highest quality. https://www.upleatherdesigns.com/customer-service.
HOMME products: Tristan Evans, founder of Emprius Pearl and drummer in the Vamps, partnered with HOMME to develop a concealer to solve a real problem — looking good despite lack of sleep on a grueling touring schedule. Together with HOMME, Tristan worked to develop a concealer that includes 3 shades but can be combined to create a nearly endless range of tones on the spot. It is vegan, and free from toxins and parabens. https://hommeproducts.com/ :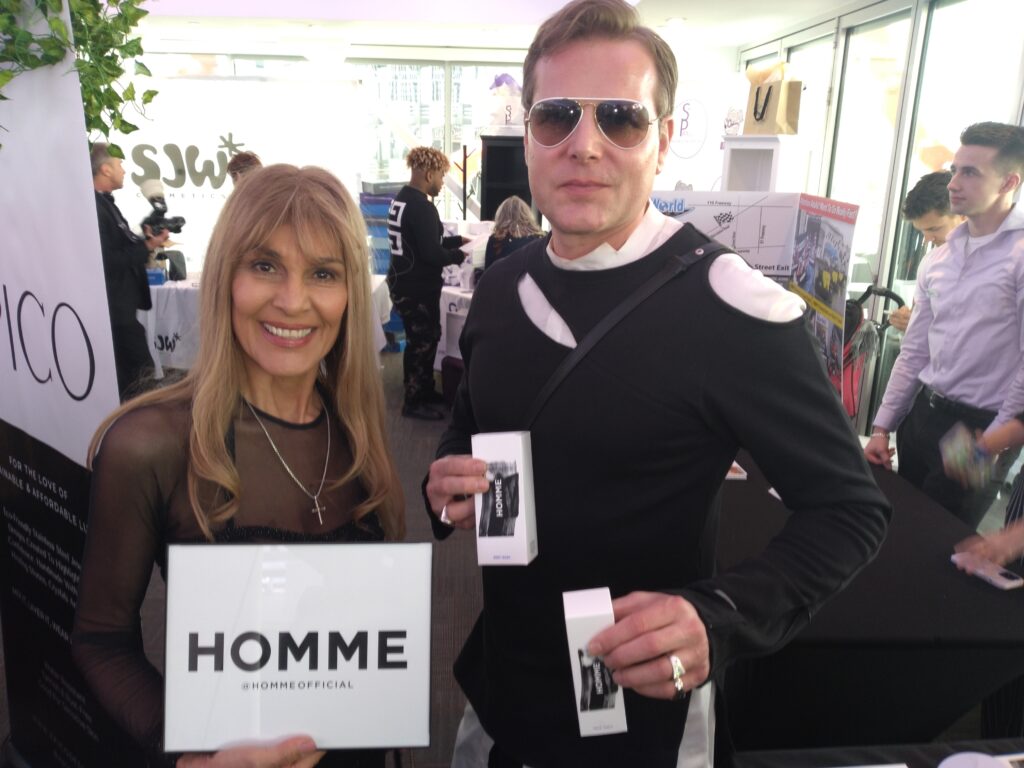 Peach X  Pearl Co., Be A Heart, Hidden Riches Men's Skincare, and Wrapped Clothing's mission is to inspire women of all ages to look their best in timeless pieces that are stylish in design & crafted for comfort using the softest, most breathable fabrics; all while trying to do it with care for the environment. Sustainability and Slow Fashion are the pillars of their brand. They promote FEMALE EMPOWERMENT! Their Co-Founder & Head Designer is a Mom, a Psychologist & Animal Lover. They are crusaders and advocates of Mother Earth, women empowerment and artistic freedom. Expressing themselves through their clothes creates an artistic impression of who they are, what they love and how they move. To order these great cloths go to: wrappedclothing.com: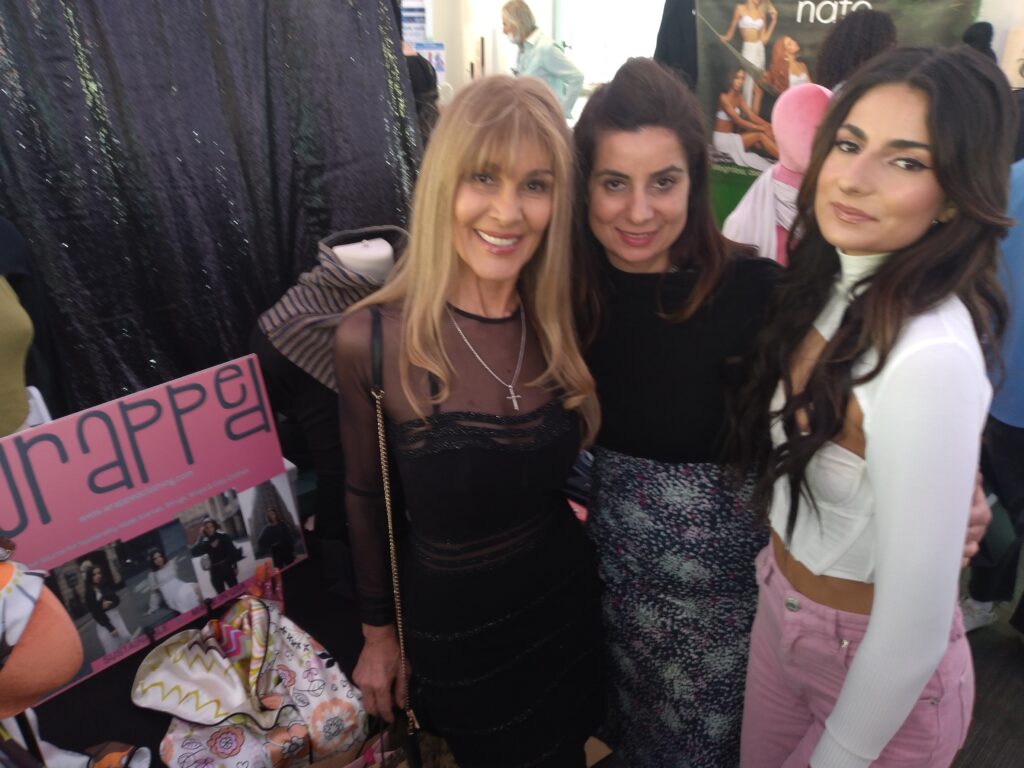 and Third eye buy Ethereal Aesthetics. Below photo of the booth for great modern Christian goods: "Be a heart." To order go to: beaheart.com: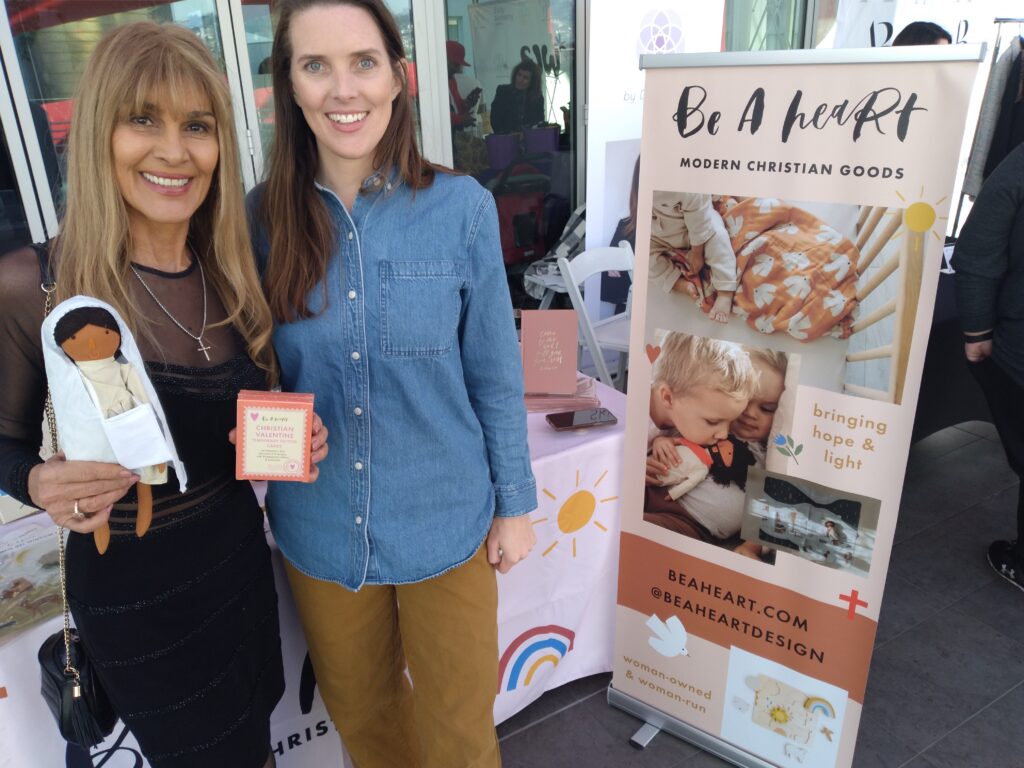 Cheeterz club – Eyewear gave away stylish Sunglasses, and prescription Eyeglasses to the Grammy Nominees, Celebrities, and media. These days, many of us look and feel 10 years younger but may need a little help reading the cocktail menu. We suddenly need to squint to see the fine print and set the extra-large text option on our iPhone display. But thanks to fellow baddies like J.Lo and The Real Housewives, cultural standards of youth and beauty are a changin' with both men and women evolving more confidently than ever. Modern aging is less about being fearful of what's next, and more about being fierce on how we approach it. And above all else, it's about being interesting to look at. Cheeterz Club™ isn't just a name, it's a definition. In fact, the word 'cheaters' is a common word that is used when referring to readers, and they are totally here for it! They like to think of themselves as a destination for anyone who refuses to succumb to their age and wants to feel sexy and stylish when reaching for their reading glasses. Put more simply, they are the next best thing to Botox and fillers. Cheeterz Club offers a unique line of fresh styles that use top of the line materials, at surprisingly affordable price points. All of their frames are handcrafted using 100% acetate and spring hinges for an all-day wear. They fit them with CR39 lenses for the best visual quality with 100% UVA/UVB protection. Want more? Their lenses are also oliophobic and hydrophobic, which is a fancy way of saying: you can still enjoy perfect vision after you finish a greasy cheeseburger, in the rain! To order go to: https://cheeterzclub.com/
Mikel Kristi Skincare is formulated and clinically validated by experts in the field of cosmetic dermatology. Developed in arid Arizona, their products perform in even the most extreme desert conditions, promising you optimal skin anywhere life takes you. Every person starts life with the same healthy biological skin function. Over time skin conditions develop from aging, lifestyle choices, and environmental factors. Their innovative product formulations are designed to diminish the effects of these influences, and their ingredients are globally sourced to find naturally resilient, nutrient-rich plants that aid in cell renewal and support healthy skin function. Mikel Kristi products intermix to simplify your skincare routine, making it easy to adapt to all of life's environments. https://mikelkristi.com/ :
Cakestry Cosmetics: many of their loyal customers have found relief for related skin conditions using their unique products. In fact, this company was started because the founder: Kendra Cosey, wanted a natural cure for her baby's eczema, and it has worked wonders for her and her family. https://cakestrycosmetics.com/ : 
The Beauty Assassin Cosmetics Just go to https://www.beautyassassincosmetics.com/ to see how they can give you perfect skin.  
RADAZZ Apparel https://radazzapparel.com The RADAZZ bandana headwear is the world's only bandana designed with slots on the exterior for the arms of sunglasses to slip into!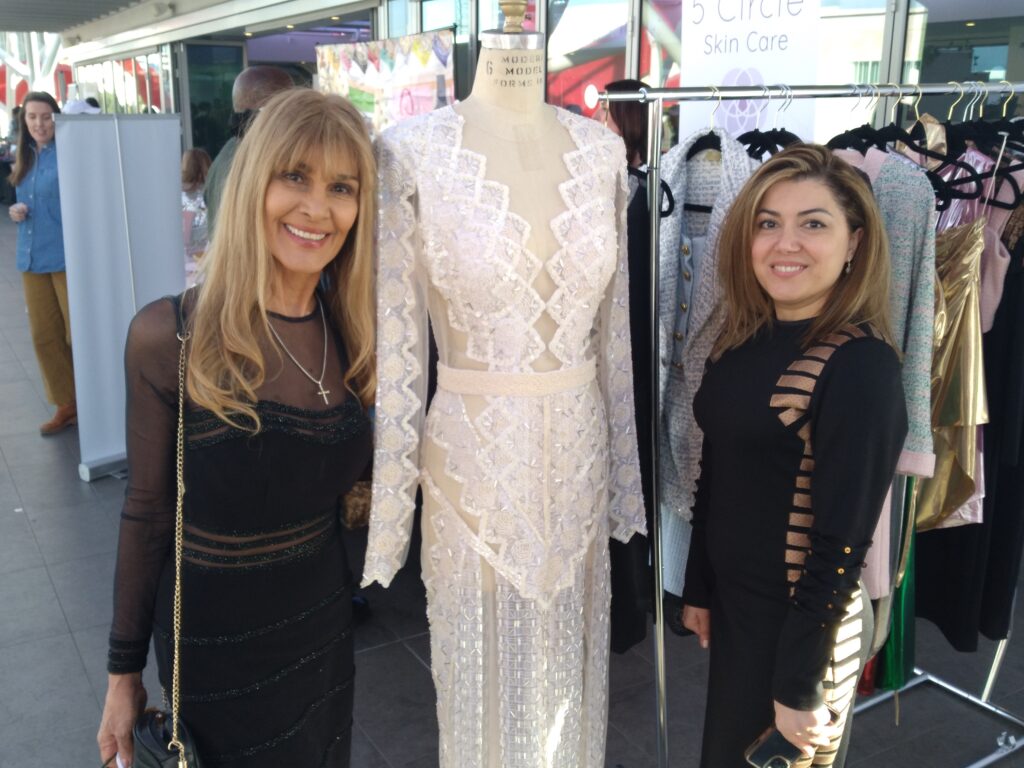 Candles by Adisa, Molly Bz Gourmet Cookies, Naté Hair Care, The De La Cruz Collection, For Love Bridal, Greek island labs, and Moss and palm: Elizabeth was born in Jamaica, W.I. and credits her parents and an aunt for teaching her perseverance and nurturing her entrepreneurial aspirations from a young age. Remarkably, the initial spark for making anything skincare came after taking a soap making class at a neighborhood apothecary store. Shortly thereafter and two weeks before Christmas in 2015, Elizabeth's mother was diagnosed with a terminal illness, and she began making a body rub with therapeutic grade essential oils to assist in easing her discomfort. Elizabeth found that her mother (Maysie) was comforted, and her pain lessened with this holistic treatment. Visiting family and friends started asking her to make some of the homemade mixture for them and offered to purchase multiple bottles. Elizabeth named the blend "Amazing Maysie". Upon her mother's passing in January of 2016 and while having a deep conversation with one of her closest friends, she blended their last names together Moss and Palmer, which became Moss & Palm to signify plant life and the desire to get all natural products into the hands of people worldwide. Taking a leap of faith, Elizabeth dedicated her efforts to transform Moss & Palm from a hobby to a homemade business. The product line expanded from solely massage oils to include an array of massage/body oils, soaps, body butters, beard oil and soy candles. All Moss & Palm products are made with natural, organic and therapeutic ingredients formulated to be beneficial to the body and tantalizing to the senses. Moss & Palm pays homage to Elizabeth's Caribbean roots by creating a legacy that honors her parents for their sacrifices that afforded her with boundless opportunities to build Moss & Palm with love and infused with Caribbean soul: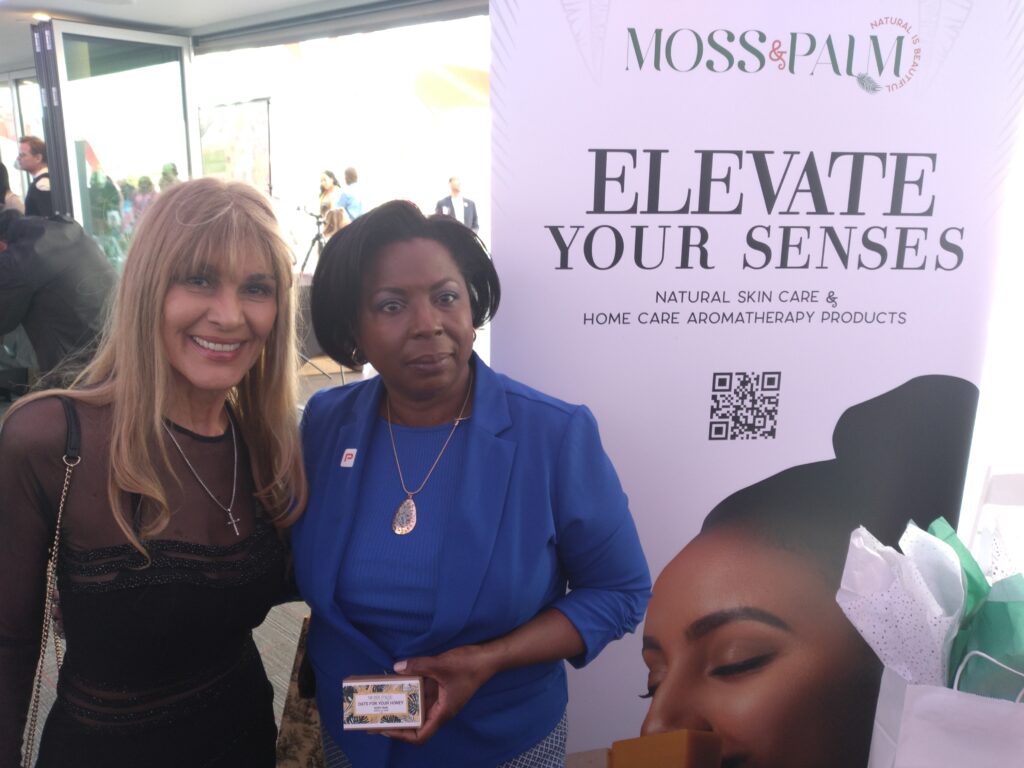 Smart Dog Ball: Bark N Bounce: The Interactive Dog Toy Ball That Bounces and Laughs, Engaging Your Dog's Natural Instincts (Small/Medium 3.75 Inches – Dogs 30lbs and Under). SmartDogBall.com
When all the guests left, they were given a huge bag filled with these wonderful items below from the gift bags sponsors, in Large SJW Cosmetics canvas bags: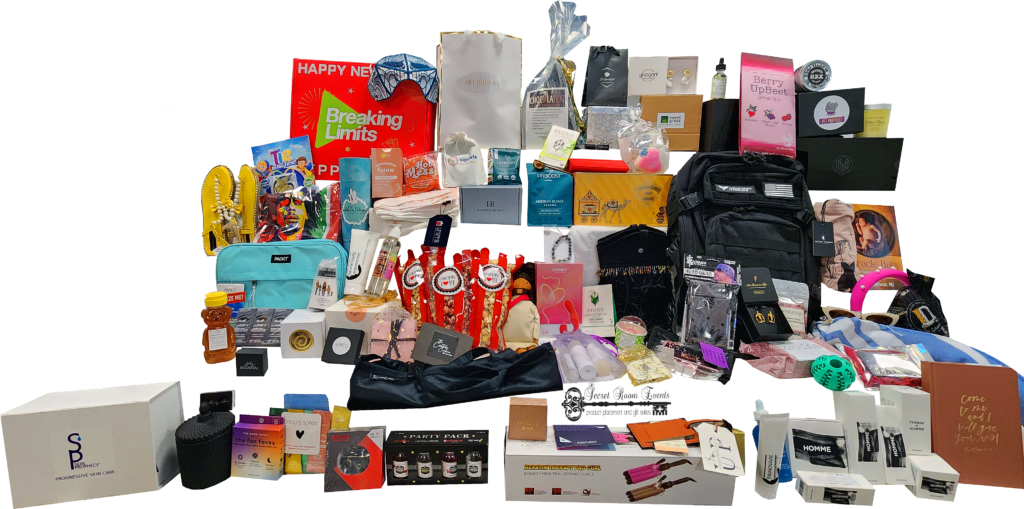 Pomp & Sass Turkish cotton towels, Brown books Publishing Group, The Couture Cushion Ltd, Blessed Hex candle company, Crisilyne, Olbali, The Wandering Jewel, The Pearl Ladie, Mochidoki, Premium Mochi Ice cream, Lavender And Water, Historically modern Designs, Of the Earth creations, Build to blossom, DuxStyle, Boot Roxy, NH ALRABIAH, LAKOET, Armoured THREADS, Ancient Rituals Cosmetics, Global Teas, LLC, Honey play Box, Solistial Jewelry, JP Beautiful Jewels, J Chrishay . LLC, PackIt®, AQUA REE Inc, LUMIFY® redness reliever eye drops, STR8CRON CLOTHING APPAREL, Ink Defense, 4U by Schells, Michel Leng -D & Co. International, GINA GANT PEARLS, Midnight Moon Moonshine, Ice cream papers, Waxaholic Body waxing. LLC, WW Galleria, Sipsafe drinking buddy, VAHDAM India, Tatiyana Collections, Sweet Grass Essentials, Warriorenics, Rinnovare skincare, LLC, Amazfit, Clayton golf, Quarbar, Jillian Leigh Jewelry, PoppinLove, Gold star laces, Kindred & crew by Erika Alexandra.