Earlier today we attended the World Movie Premiere of the legendary Actor: Sidney Poitier: called "Sidney" a documentary by Producer Oprah Winfrey: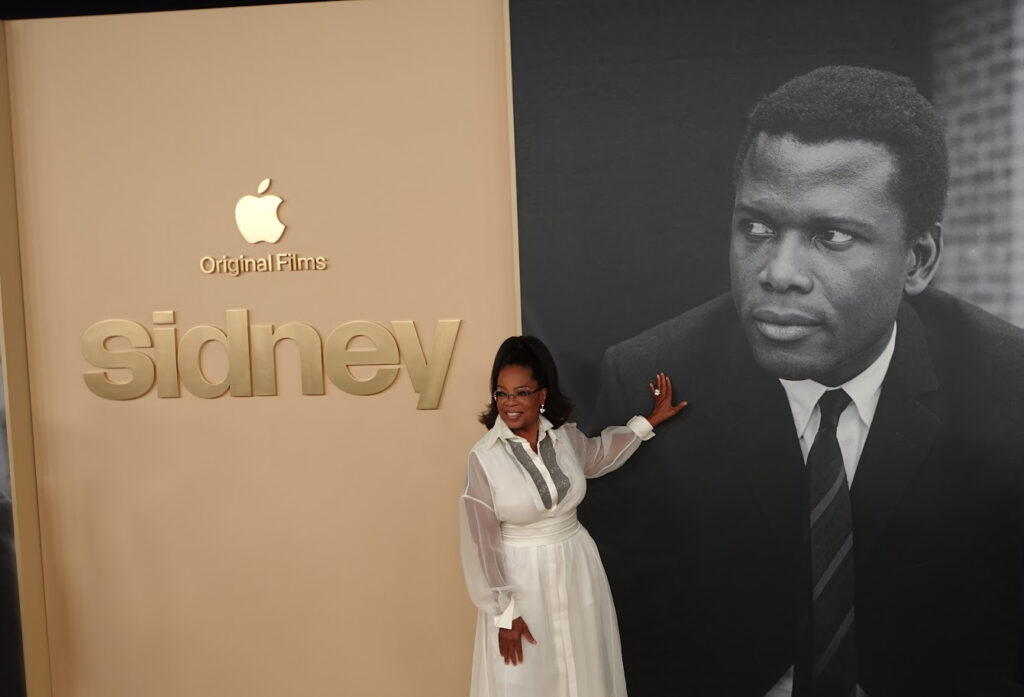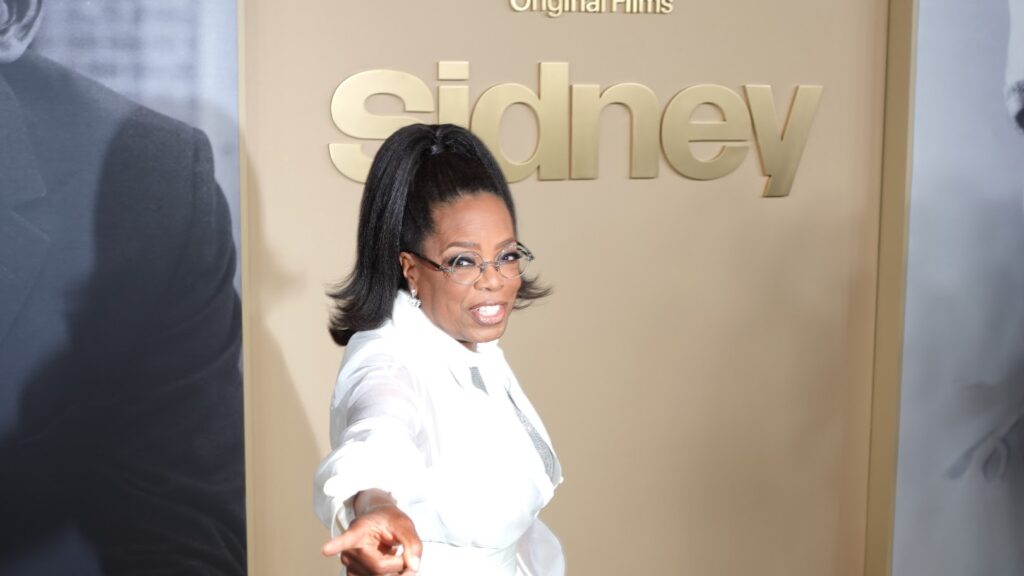 It is directed by Reginald Hudlin, that honors the legendary Sidney Poitier and his legacy as an iconic actor, filmmaker and activist at the center of Hollywood and the Civil Rights Movement. Below photo of Damion Poitier: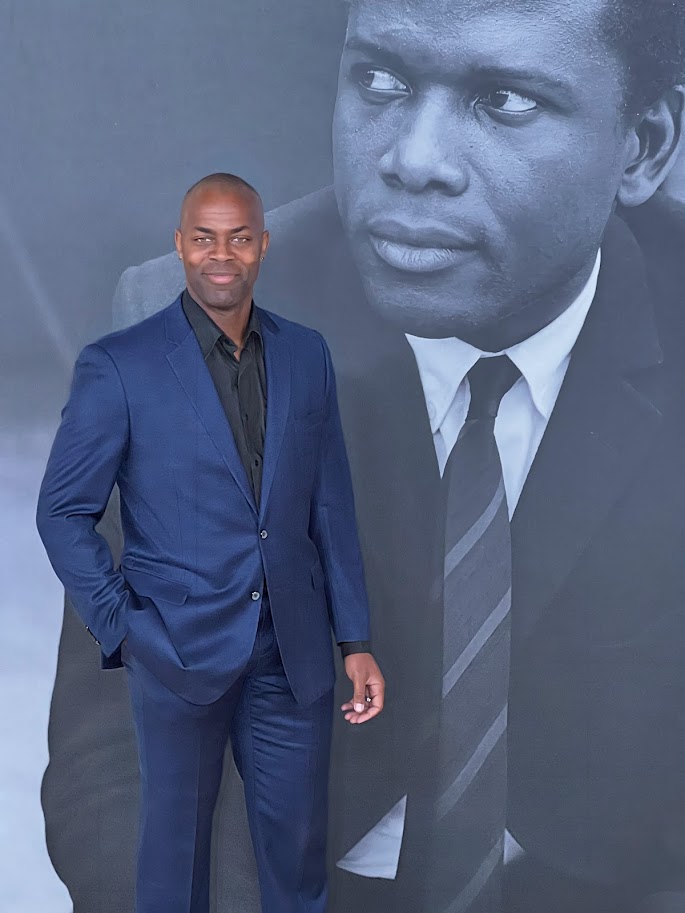 It features candid interviews with Denzel Washington, Halle Berry, Robert Redford, Lenny Kravitz, Barbra Streisand, Spike Lee and many more, and the film is also produced by Derik Murray, in close collaboration with the Poitier family. Sidney is currently streaming on Apple TV+. Below photo is of Oprah and the Poitier family: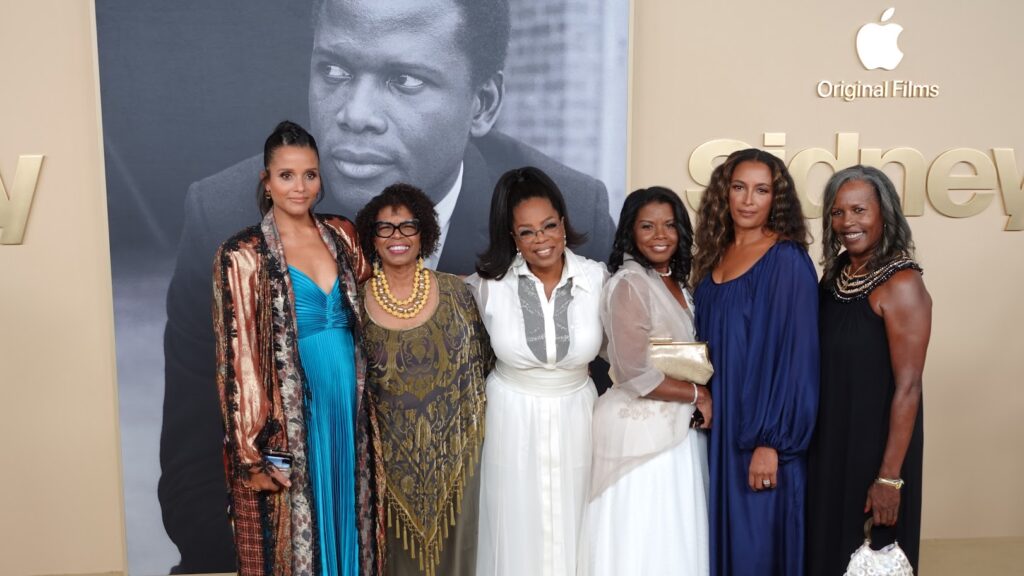 SIDNEY POITIER the first black man to win a Best Actor Academy Award for his role in, 'Lilies of the Field', has a new movie out posthumously.  The documentary about him entitled 'SIDNEY' delves into his humble beginnings in the Bahamas totally unaware of any limits that others may want to set upon him due to his skin color; which also informed his choice in the roles he did and did not accept. He clearly states in the documentary there was one role in particular he wished he had not taken, and that was the only time he did so. His upbringing had a decisive role in the man and actor he would become. Below photo of actor David Oyelowo: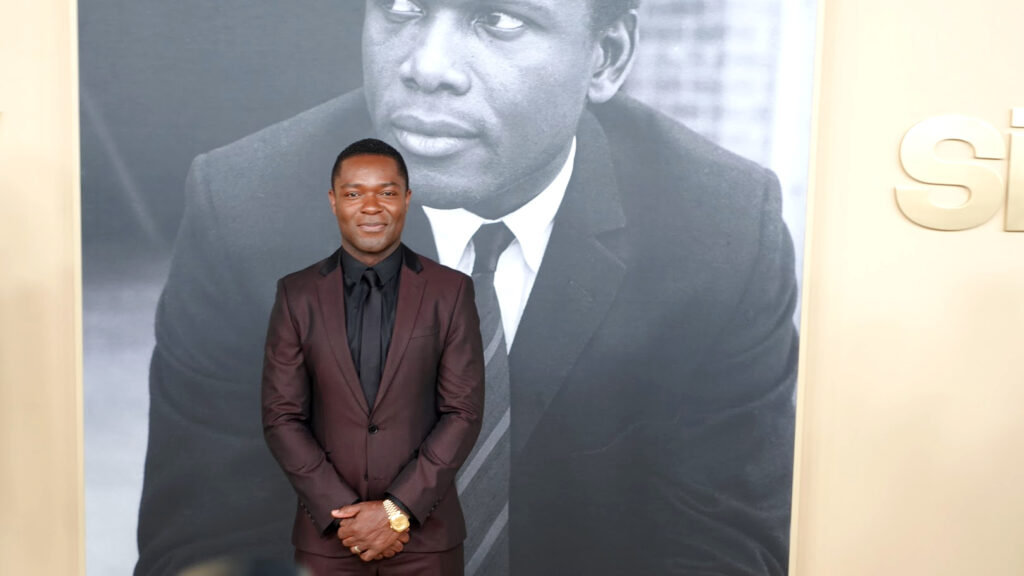 The film covers Poitier's bafflement with Jim Crow laws; his rise as an actor; becoming the first black director to make a $100 million movie; his love life; his struggles; and how audiences were charmed with his onscreen presence – in 1968, he was the box-offices top draw. Director, Reginald Hudlin, lets the film unfold much in the same style as Poitier himself, engaging and captivating, especially as Poitier is the narrator. There is commentary from Oprah Winfrey (the film's producer), Spike Lee, Halle Berry, Barbra Streisand, Denzel Washington, Morgan Freeman, Quincy Jones, Lenny Kravitz, Robert Redford, Louis Gossett Jr., cultural critic Nelson George, and Lulu, Poitier's costar in To Sir With Love. Director Reginald Hudlin- below with family: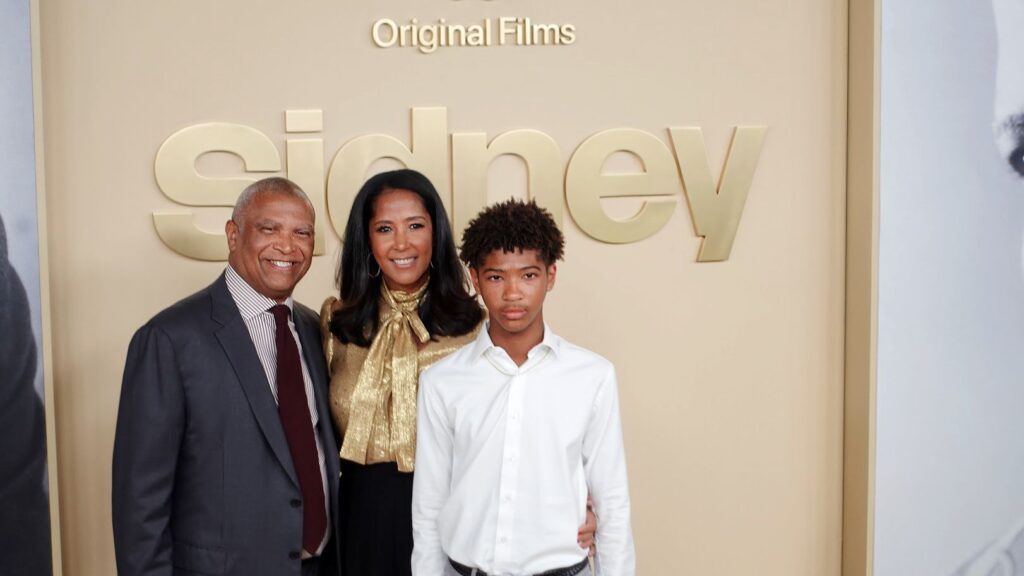 Below is Actress Sheryl Lee Ralph: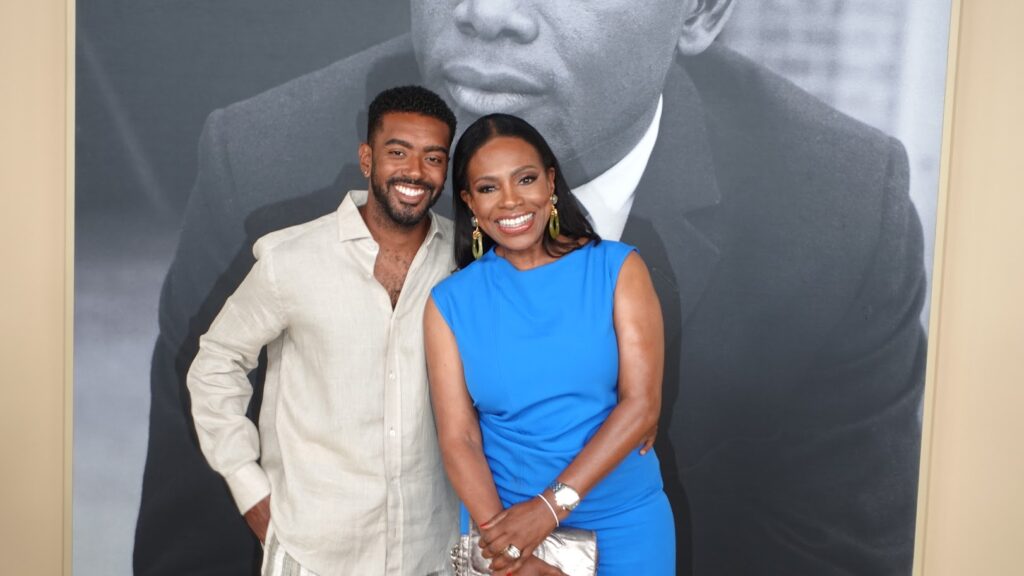 The film commemorates Sidney Poitier as an icon and inspiration to many. He broke down barriers & made the way for many Black actors, crew & filmmakers through his own film productions & his legacy as an actor. Below photo of Actress: Jessica Nabongo: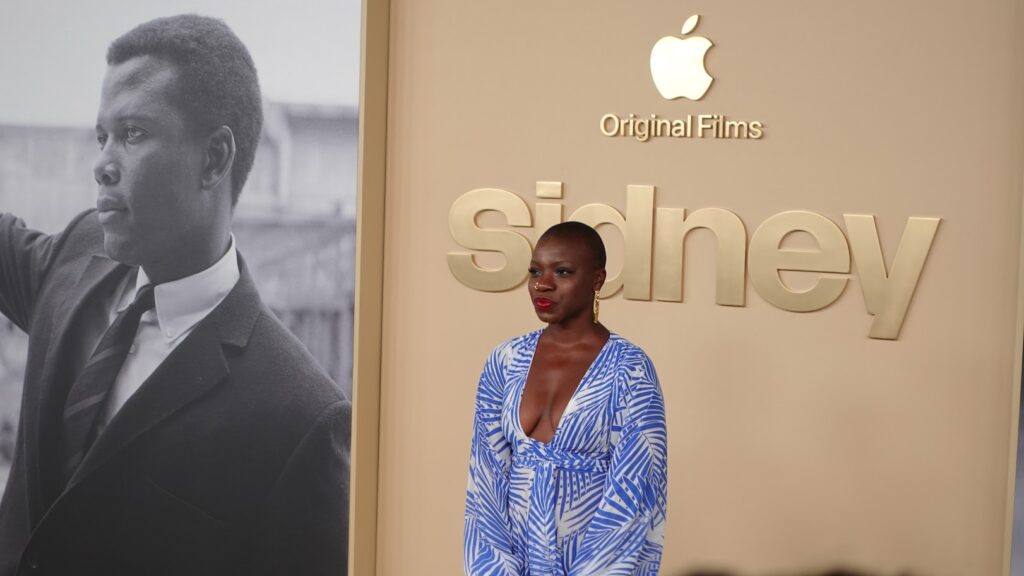 "To simply wake up every morning a better person than when I went to bed" — Sidney Poitier.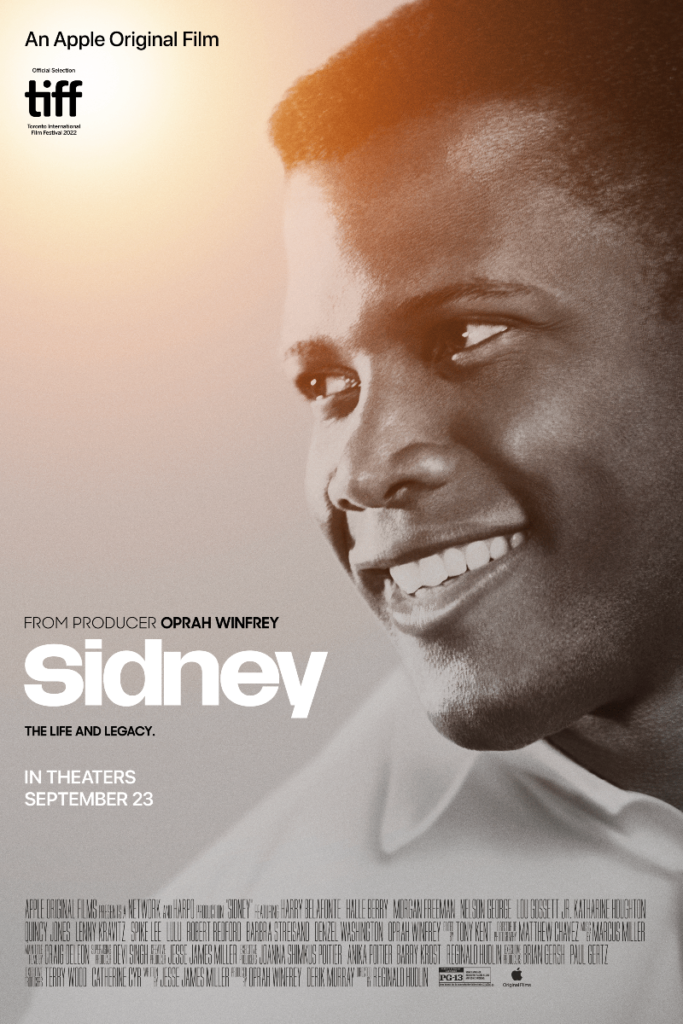 This truth is at the heart of "Sidney," Reginald Hudlin's new documentary about the Hollywood star Sidney Poitier. A chronological recounting of Poitier's odds-defying breakthrough into the classic Hollywood system and becoming the first Black actor to win the Best Actor Oscar, this Oprah Winfrey-produced documentary does a wonderful job of maintaining the myth of Poitier as a trailblazer actor, director, activist, husband and father.  In a beautifully filmed interview that will surely make fans of the late actor emotional, Poitier addresses the camera directly as he shares his origins on Cat Island in the Bahamas. Born two months early, his father was ready to bury him in a shoebox, but his mother sought out a soothsayer to assure her that her youngest son would have a bright future. This knowledge that he was supposed to die before he even lived pushed Poitier to live his life with gusto. Poitier attributes everything he became as a man to the foundation laid by his parents. His mother's compassion and his father's belief that the measure of a man is found in his ability to take care of his children. Along with Poitier's oral history of his own childhood in the Bahamas, teenage years facing racism in Jim Crow Miami, and early days struggling to break into the American Negro Theatre in Harlem, the documentary features talking head style conversations with those who knew him and those who were inspired by him. This includes interviews with his daughters, his ex-wife Juanita Hardy, his widow Joanna Shimkus, historian Nelson George, biographer Aram Goudsouzia, and actors Morgan Freeman, Halle Berry, and Denzel Washington.  While it's refreshing to hear from Hardy and his daughters from his first marriage, the darker aspects of his nine-year affair with his "Paris Blues" co-star Diahann Carroll is highly sanitized, the implosion of which is only addressed by Carroll through a short archival clip. It's disingenuous to not include more of Carroll's point of view about their tempestuous relationship. Especially when compared to the raw honesty with which Ethan Hawke's recent documentary "The Last Movie Stars" explored the more complicated aspects of fellow "Paris Blues" co-stars Paul Newman and Joanne Woodward's affair, one that blew up two marriages before resulting in their long lasting marriage. "Sidney" does a fine job outlining Poitier's breakthrough into mainstream Hollywood movies and eventually into megastar status. Hudlin highlights the films—and filmmakers—who were brave enough to include a more realistic presentation of a Black man than previous decades in Hollywood, starting with Joseph L. Mankiewicz, who handpicked Poitier to play a young doctor in his drama "No Way Out." From there the doc navigates the ways in which Poitier's roles in films like "A Raisin In The Sun" and his Oscar-winning performance in "Lilies of the Field" paved a path for more nuanced portrayals of Black life in mainstream Hollywood cinema. While the doc does explore the polarizing reception of Poitier within the Black community, especially in films like "The Defiant Ones" and "Guess Who's Coming To Dinner," it does so only in a very small portion of the movie. The doc fares best in its exploration of Poitier's decades-long friendship with Harry Belafonte. The two met while working in the theater together, with Poitier getting his big break while filling in for Belafonte one night when he was called in for a last minute shift for his day job. Hudlin does an excellent job chronicling their friendship through those early days in the theater to their political work for civil rights in the 1960s to their collaboration together in Poitier's directorial debut "Buck and the Preacher" in 1972. Archival clips of the two on talk shows like the "Dick Cavett Show" allows their deep admiration—and playful rivalry—to shine through even decades later. Barbra Streisand explains why she, Poitier, and Newman created the production company First Artists in order to have more control of their projects. Not only did Poitier shine as a director of comedies, he also made sure those working behind the scenes in his productions were mostly Black. But again, the doc shirks exploring the more complicated aspects of Poitier's directorial output. Namely, the many films he directed starring Bill Cosby. 
We would like to give a very special Thank You to Lead Reporter Sage Stevens, for taking some great up close photos, and writing a very interesting news story for us!