Now at 6PM (PST) you can raise your spirits during this Coronavirus Epidemic, from your very own home by watching a Live Free Global Screening of the  hit movie- "John Wick" starring Keanu Reeves.
 "John Wick" starring Keanu Reeves, who plays a retired hitman forced back into the underground world of assassins, when he embarks on a merciless rampage to hunt down his adversaries.
With the skill and ruthlessness that made him an underworld legend, John Wick fights to overcome the world's top hitmen and women in a stylish tale of revenge and redemption.
The one thing you will learn from this movie is not to mess with John Wick's Dog!
The movie is rated R- so you may be asked to verify your age.
Come back here Today at 6 PM (PST) for a free screening of the entire film hosted by Jamie Lee Curtis. – Just click on the link below a few minutes before the film starts and watch on your device or screencast to your big screen TV: 
John Wick (2014) Full Movie: A Night At The Movies | #StayHome #WithMe  Forget COVID-19 with a Live Free Screening "John Wick" starring Keanu Reeves :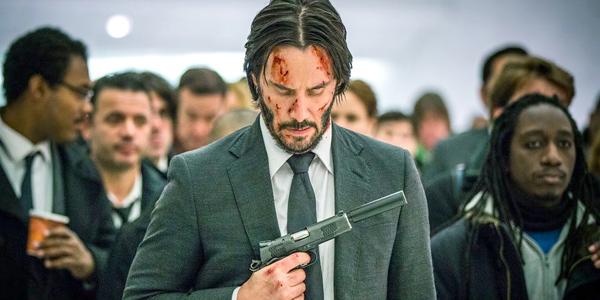 Complements of Lionsgate Films and Fandango, benefiting The Will Rogers Motion Pictures Pioneers Foundation. Fandango MOVIECLIPS is teaming with Lionsgate to bring you movies FREE every Friday, right here.
Curtis will be joined by special guest celebrities and YouTube personalities. Each week's night at the movies will feature special programming and interactive opportunities for fans, like real-time fan chats via YouTube Live, live tweeting @Lionsgate and partners, and shared fan engagement opportunities in-show, including movie trivia, movie-themed challenges, and more.
Most importantly, audiences everywhere will have the chance to join Lionsgate in showing support for the country's temporarily jobless movie theater employees and how much we all appreciate and miss them. Lionsgate's initial donation as well as the audience and partner donations throughout this event will benefit the Will Rogers Motion Picture Pioneers Foundation! The Will Rogers Motion Picture Pioneers Foundation is dedicated to helping workers throughout the motion picture industry and is currently providing financial assistance to theater employees furloughed by the COVID-19 crisis. If you would like to make a donation, please visit https://lionsgate.live/
A special thanks to our Northern California Reporter: Ken Ronning for writing this story.
Stay tuned for live daily round-the-clock news coverage from our news team in Los Angeles, Hollywood, New York, Beverly Hills, and overseas from Entertainment & Sports Today TV, and Entertainment Today, and for the complete story go to: entertainmentandsportstoday.com, on Facebook & Instagram: @entertainmentandsportstoday, and Youtube.com/entertainmenttodaytv
For tickets to future events, and Sponsorships and get advertising rates and info, E-Mail : info@entertainmentandsportstoday.com – and for more info about us go to: www.entertainmentandsportstoday.com & thanks for watching !
For more information, and if you like to buy any of these great products that you saw on our TV show, E-Mail us direct: info@entertainmentandsportstoday.com so that one of our staff can connect you with the right people. Above is our video news story, that is part of the follow up to our daily news stories on the Coronavirus.
For more news stories and updates about the Coronavirus : go to EntertainmentandSportsToday.com  and go to the top of the home page and click on the "HEALTH & BEAUTY" section.  Additional updates can be found by clicking the "Business & Technologies" , and "Entertainment" sections, or just click "Home". For stories that may uplift your spirits during these trying times go to the "Music" section of our website.
If you may have any questions- you can email us at info@entertainmentandsportstoday.com- so we can find you the answers from the doctors and health experts, that have written stories for us, and from the health agencies that have provided information and daily updates for us. & Thanks for watching, and be healthy and safe!