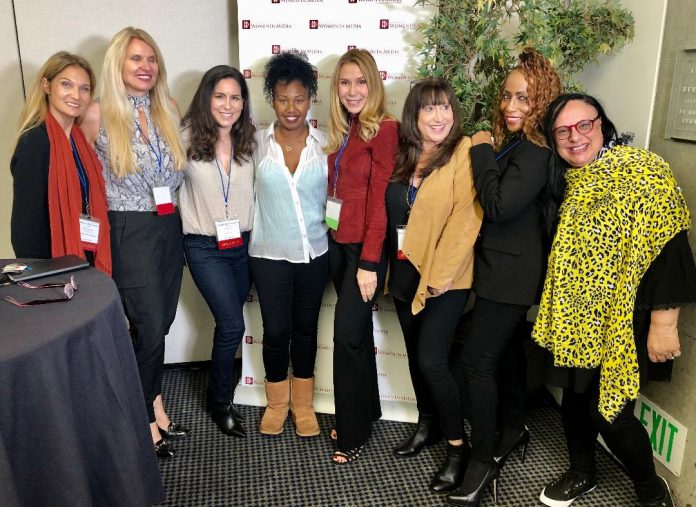 Digital Hollywood is an eclectic three day conference that was held at the Skirball Center in LA. Chock full of conferences, panels and educational events focusing on what is going on in the world of film-making, technology, streaming, gaming, podcasts, branding and so much more.
I started off on Wednesday with "The Cannabis Luncheon" where Senator Steven Bradford with our reporter: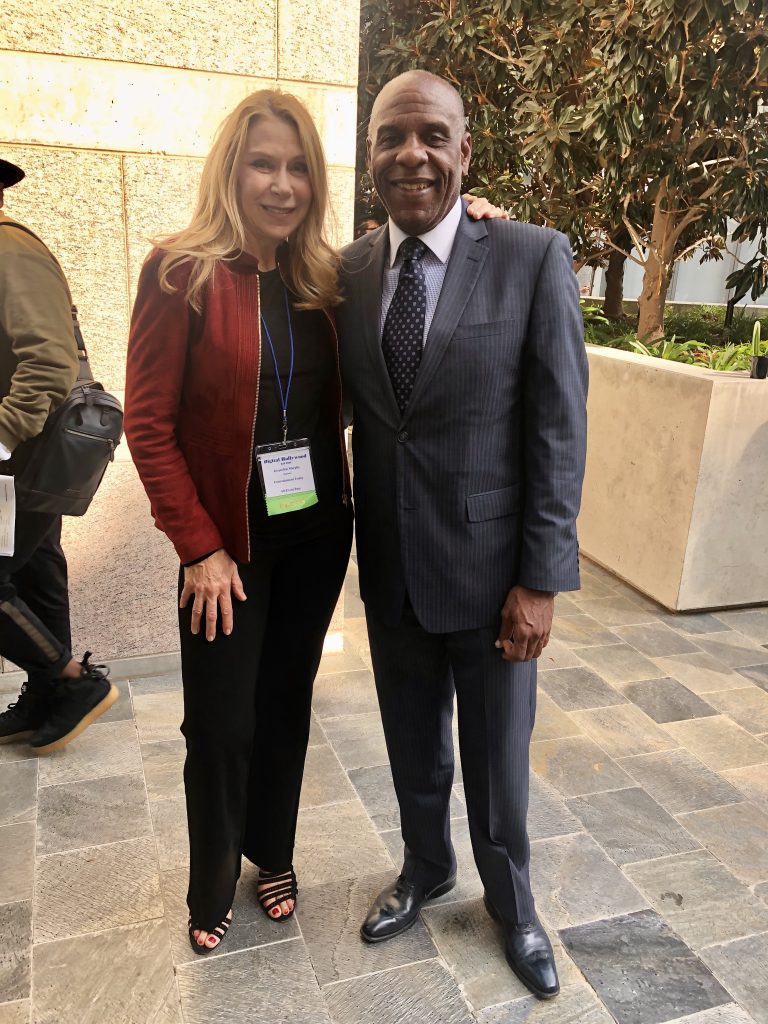 from the California Senate, Steven D"Angelo-Chairman Emeritus of Harborside and others discussed the Cannabis injustice and expressed concerns about people who've been convicted for possessing marijuana with long term sentences. The encouraged citizens reach out and that change can be made on a local and state level. Steve D'Angelo said: the goal was to try to expunge those with long time jail sentences into a more productive life. I met the concerned Senator Bradford afterwards as he stayed talk with participants about the issues.
Moving on the "Content Strategies in Hollywood: TV-Film-Internet-Branding and Influencers. My entertainment lawyer, Elsa Ramo, Founder of Ramo Law: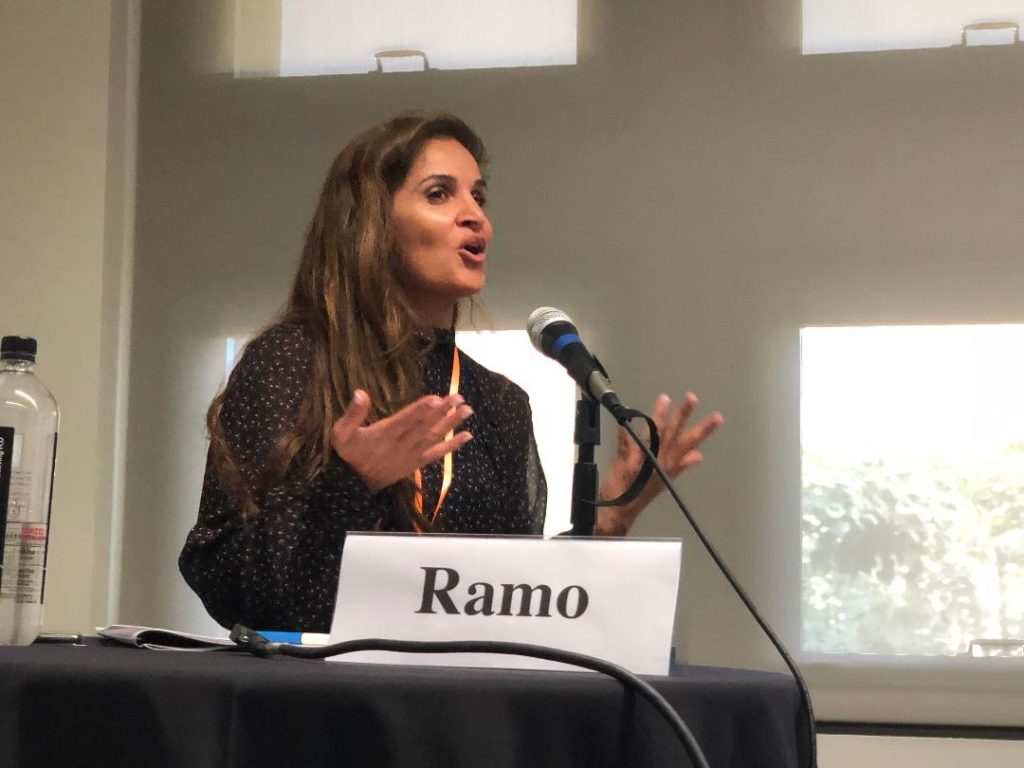 and an advocate for women in film business, was the moderator of the panel. As I was just completing the film festival circuit with my award winning short " The Admired" I wanted to hear how I might move my film ahead by using branding. Glenn Bartlett VP of Creative Content at Sony, Jim Jermanok an award winning writer, director, producer, Leslie Grandy advisor at Heyou Media and JR Griffin VP at Freemantle Media spoke about how branding has become such an important part of what they do and how important it is to find the right fit for a product and show and or client they are working with to set forth the message they intend. Today audiences are more sophisticated so the branding has to not hit them over the head but be more subtle in its appeal.
I was drawn to the panel on "Space Educators: From Space Scientists to Creative Visionaries".  O
ne of my mentors in the film-making world, the talented
Marc Zicree-TV Writer, Producer-Star Trek-The Next Generation, Babylon 5, Deep Space 5: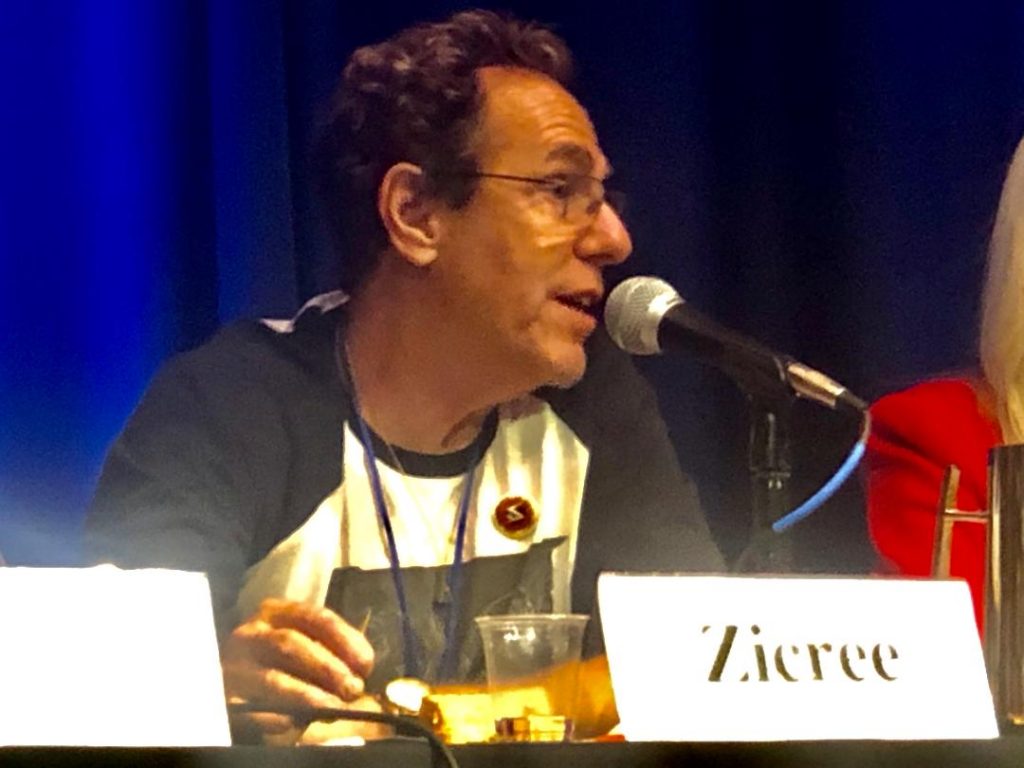 was speaking on the panel along with 4 other professionals in different area's of Science and Space. Z. Nagin Cox was part of the NASA Team on Jet Propulsion, Rod Pyle-editor of Ad Astra Magazine, Dr. Fiorella Terenzi an astrophysicist, and Marty Perlmutter President of Multisensory Interactive Learning institute.
It was an informative panel and interesting to hear how all these top pro's in their fields spoke about how each area interfaced and/or informed the other. The prolific Marc Zicree was speaking about his love of the Sci-Fi genre. He is currently making the TV Show "Space Command" as well as creating "The Showrunners Networks" where he'll be debuting six new pilots 
from the creators of 
The Expanse, Farscape, Defiance and many other shows. What a dynamic group!
Of course I had to sit in on "Women in the Industry: Developing Film, TV & OTT-About Women A Golden Age in Hollywood and Indie Productions. It was sponsored by Alliance for Women in Media SoCal. I'm so glad there are groups like this that support women filmmakers. Industry pro's such as Marina Grasic, Co-Managing Partner of Oakhurst Entertainment, Wendy Sweetmore Executive Producer of Dreamtime Entertainment, Tanya Wright-Actress, SAG Award Winner- Orange is the New Black & Marilyn Anderson-Screenwriter spoke about there experiences in getting their projects made and shared advice. One consistent theme, don't give up, believe in yourself. In our featured photo: Wendy Sweetmore, Marina Grasic, Denise Muyco, Tanya Wright, Jacqueline Murphy, Marilyn Anderson, Sondra Lourdes, and Caroline at Digital Hollywood's Women in the Industry: Developing Film, TV.

The days went so fast and I went to some many different panels on Influencers, YouTube, Gaming and podcasting-the list went on and on. The programming was truly spectacular and so educational and enlightening.
Digital Hollywood ended with "The Podcasting Awards" and nominations for the best podcasts out there were given. Dr Drew was in the house and nominated for one of the most watched podcasts out there. TV writers are taking their scripts and making them into podcasts hiring Actors to act out the parts in the podcast. Things are moving so fast, I'm glad Digital Hollywood had this jam-packed event that enabled attendees to get up to speed on what is happening in the world.