The Global Green Pre-Oscar Gala, Dinner & Concert at the beautiful Petersen Automotive Museum was again a big success on the night before the Oscars!  It was an unforgettable night of entertainment, live music on an outdoor stage, great food, and cocktails, and planet-friendly gift-bags: as celebrities, athletes, VIPs, eco-champions, eco-conscious celebrities, and zero-emission advocates walked down the green carpet, to raise funds all for a good cause to benefit Global Green and Energy Independence Now (EIN), with event proceeds going to aid the humanitarian crisis in the Ukraine via Green Cross Ukraine.
The Cocktail Reception had Surprise Performances and Sustainable Tastings, followed by the Awards, Live Auction, and the Headline Musical Performances of Eric Krasno & Jake Wesley Rogers.
Spread over 3 floors were exotic cars, and cars from the movies & TV, sustainable vehicles with cutting edge exhibits featuring both historical and futuristic concept vehicles, where the celebrities and VIP guests were up close and personal with one of LA's premier museum experiences: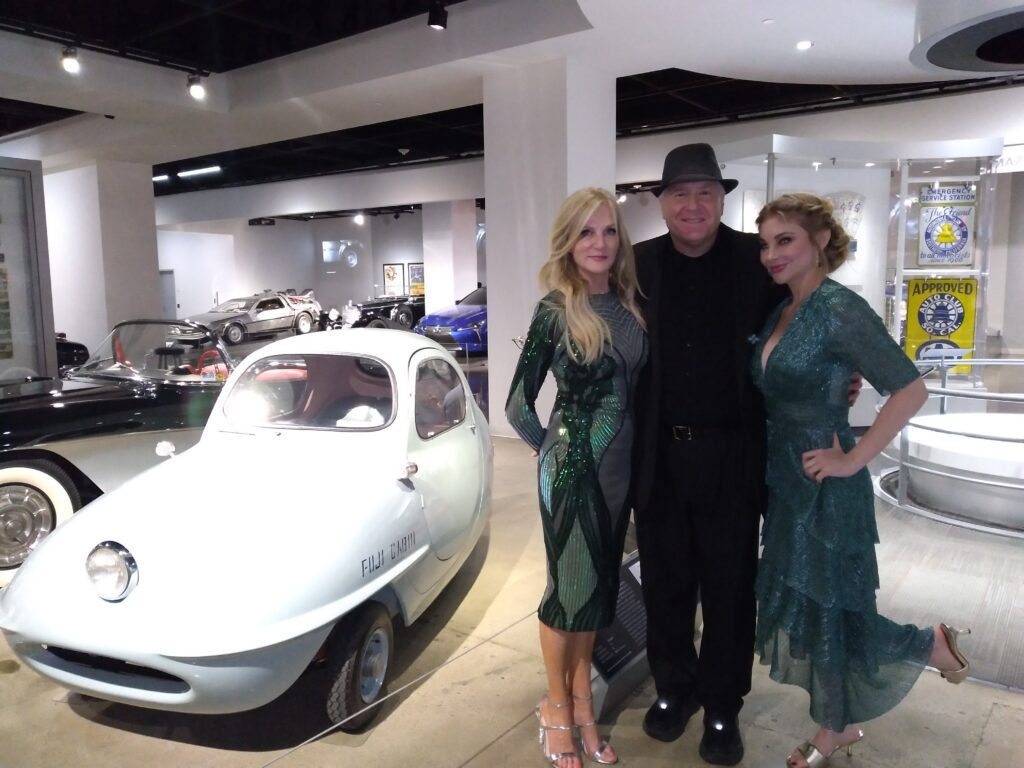 It was a star-studded night with: Avril Lavigne; Mario Lopez; Oscar De La Hoya; Neal McDonough; Tems; Skeet Ulrich; Tawny Newsome; Ronen Rubenstein; Jessica Parker Kennedy; Meagan Good; Richa Shukla Moorjani; George Lopez; Greg Germann; Sharon Lawrence; Terrell Owens; Reggie Watts; Eric Benet; Meta World Peace; Jasmine Sanders (Golden Barbie); Bai Ling; Kelvin Hoefler; Pamela Rosa; Natalie Burn; Caelynn Miller-Keyes; Jordyn Woods; Adrienne Bailon; Jake Busey; Nikki DeLoach; Hwang Dong-Hyuk (Squid Game creator); Dean Unglert; DaShawn Jordan; Manny Santiago; Morgan Willet; Kristina Menissov; John Savage; Baron Davis; Amin Joseph;  Kyle Massey;  Ayoub; Jake Wesley Rogers; Jennifer Lyons; Chel Sgro; Sarunas Jackson; Kristina Schulman; Mariah Duran; Christiana Means; Keana Marie; Victoria Konefal; Carl Franklin; Robert Palmer Watkins; Donovan Carter; Adrienne Maloof; Jesse Kove; Kara Del Toro; Alyssa Lynch; Sydney Morgan; Ashley Haas; Greg Louganis;  Bret Lockett; Emma Norton; Lindsey Coffey; Nadia Dawn; Jessica Ross; Carmit Bachar; Sam Adegoke;  Petri Byrd; Shannon Thorton; Elarica Johnson; Brooklynne Webb; Ben Giroux; Reagan To; Skye Townsend; Jessica Andrea; Juju Green; Lavina Postolache; Keelan Dadd; George Lazenby; Jenise Spiteri; Jiaoying Summers;  Maksym Kapitanchuk & Elena Krifkus; Michelle Harris; Tehmina Sunny; Ray Angry (The Roots); Son Little; Stephen Kramer Glickman; Matthew Hatchett; Victor Garibay; London Brown; Crystal Starr; Brian McKnight Jr.; Kai Milla Morris (newly announced Global Green Global Ambassador for Fashion Sustainability); Shanti Lowry; Taja V. Simpson; Lisa Yaro; Porscha Coleman; Rawle; Amal Alsharani; Mark Elias; Stix; Jonny Loquisto (emcee); Joe Cortese; Nick Vallelonga; Dana Lyn Baron; Isabella Ward, Yurel Etchezaretta; Montana Jacobowitz; Aria Brooks; Bailey Spinn; Chef Eros; Nicholas & Pamela Guest; Morgan Stiles; Eric Krasno; Chloe Trujillo; Adam Farfan; Nitish Kannan; Pleasant Wayne; Connor Dean; Kathy Kolla; Karly Moreno; Dyllan Villain; and Joe Cortese, and Jake Busey, who our TV Show Host: Margie Rey interviewed on this show. Below photo of Actor Ken Davitian and I having dinner at the Global Green Pre-Oscar Gala at the Petersen Automotive Museum. You would remember Ken from his career making role, as the co-star in the big hit movie: Borat: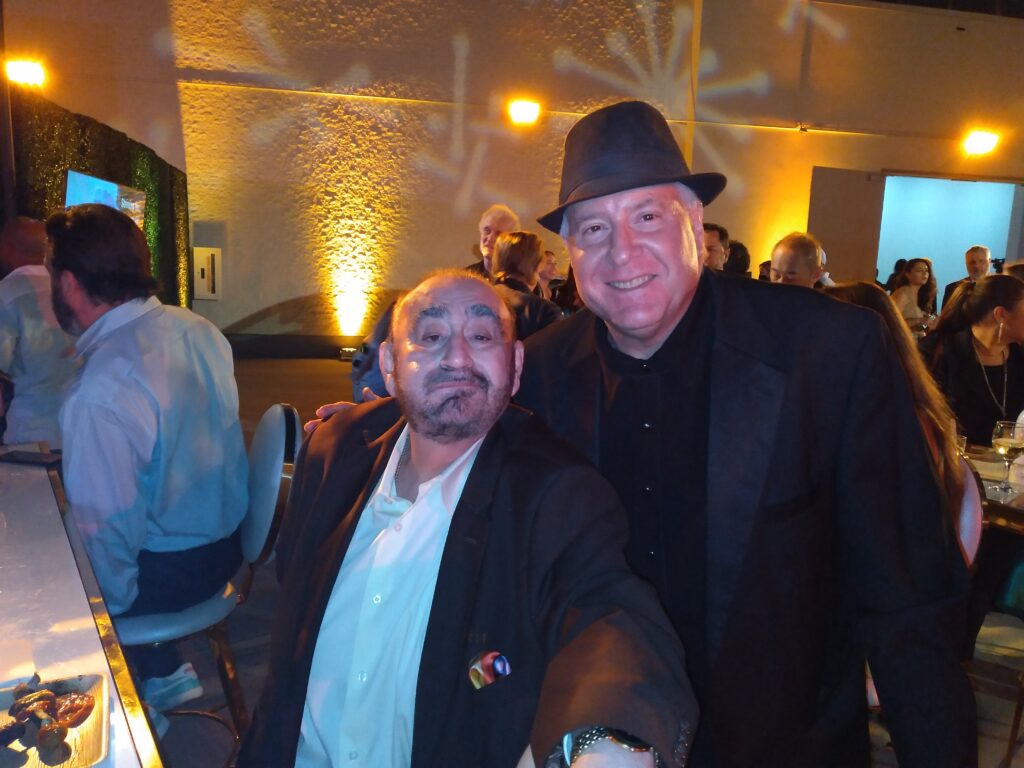 The Petersen Automotive Museum was so interesting with so many great cars that it pulled some guests away from the Global Green Event! They had the original massive space rover called the Chariot, from the original 1965 hit Sci-Fi/Comedy TV Series: "Lost in Space". The Chariot, which cost $1.2 million, is an obscene contraption with massive hydraulically powered gullwing doors. Inside the rover you can see "The Robot" who many times would steal the show: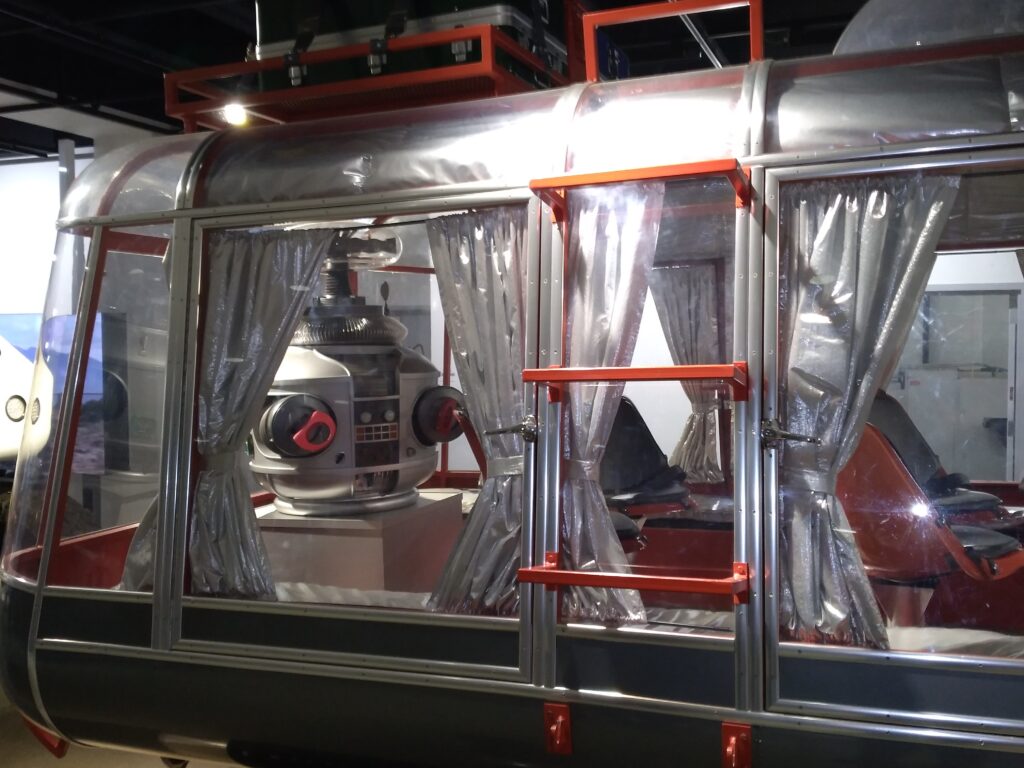 The below photo is of the original car from the original 1984 Comedy/Sci-Fi hit movie: Ghostbusters, that is a timeless classic film that has spawned multiple sequels and reboots. Many fans love the Ghostbusters car, a rapid-response ghost-busting vehicle. The converted Cadillac is called the Ectomobile or Ecto-1. It is one of the most memorable cars from movies, of all time: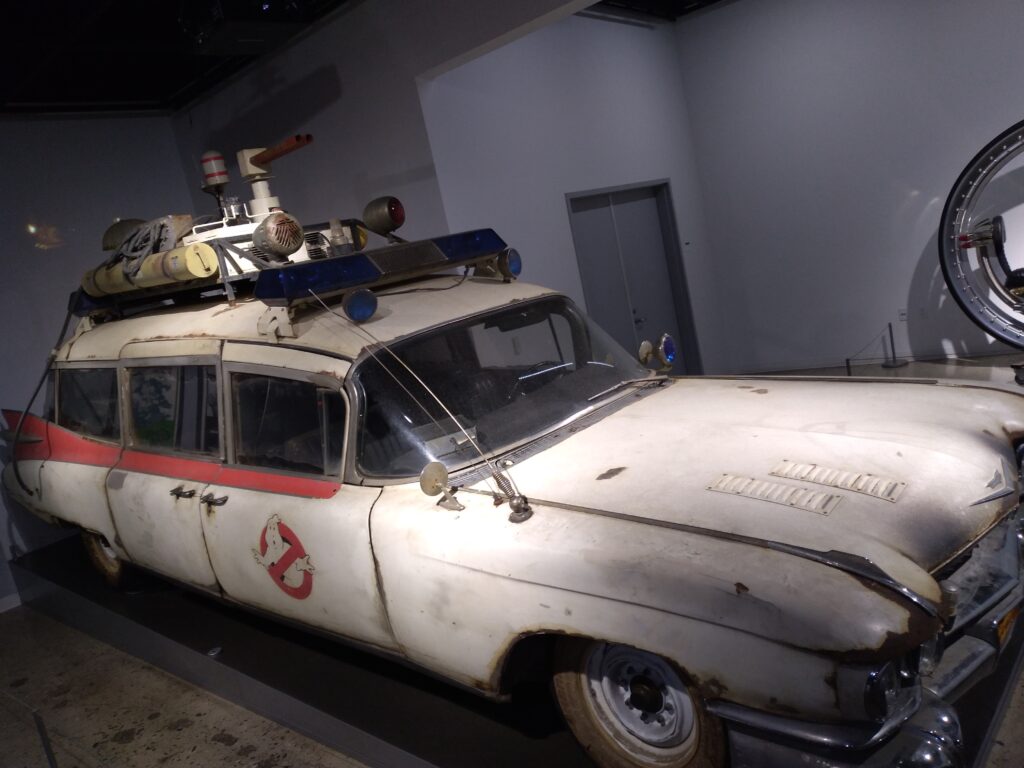 On the 1st floor of the museum is a great display of James Bond's cars, where they had on display the original 1963 Aston Martin! Bond's use of an Aston Martin originated in the James Bond books, where author Ian Fleming had Bond drive an Aston Martin DB Mark III. The same DB5 vehicle was used in both Goldfinger and Thunderball, but with some enhanced gadgets, including a water cannon and an area for a jetpack: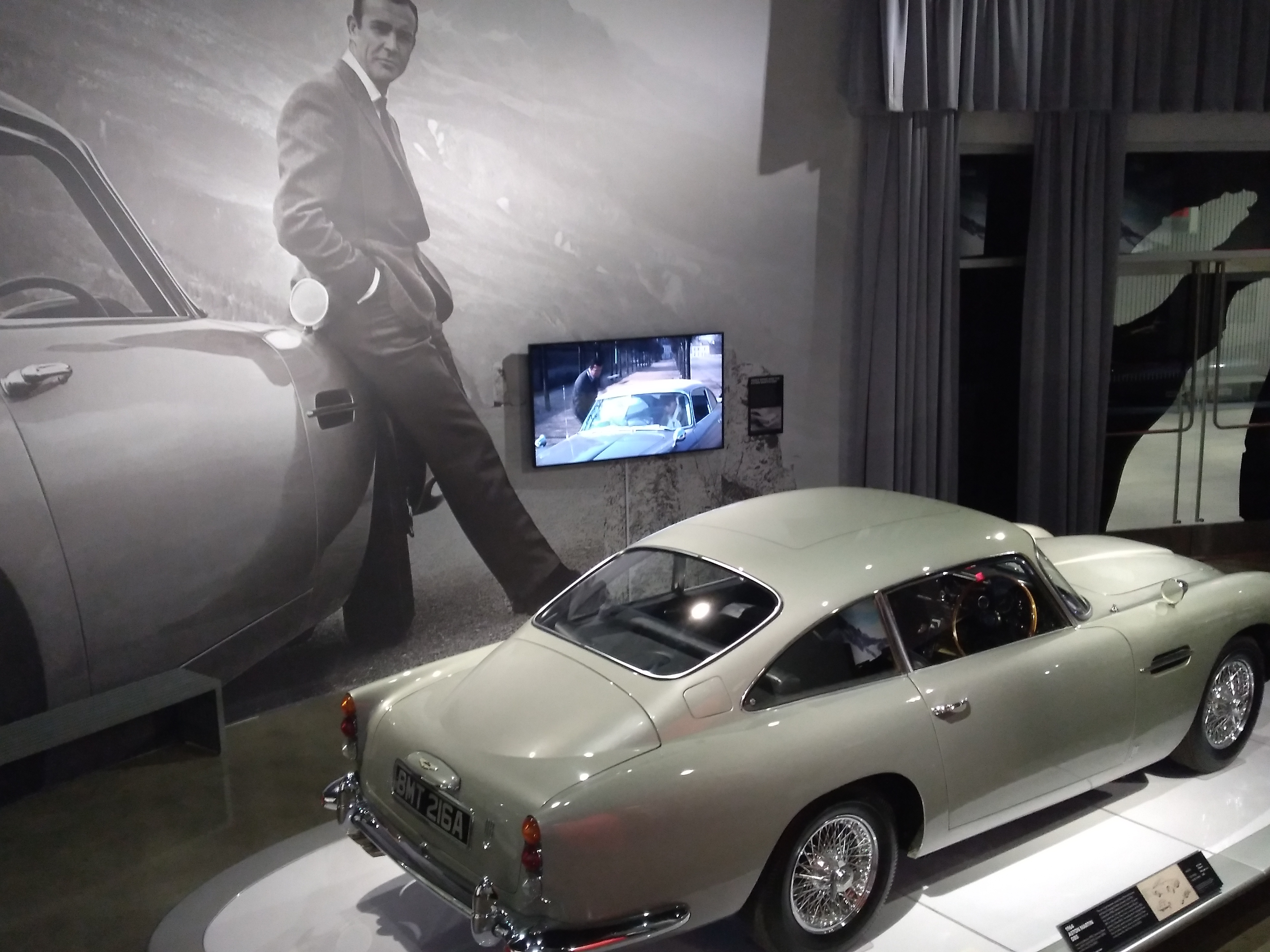 The Hollywood Community was there, and supporters committed to research, policy advocacy and public outreach to promote the widespread adoption of diverse zero emissions solutions, which gave a glimpse into a more environmentally sustainable friendly future!
DriveH2 is a public service initiative by Energy Independence Now (EIN), an environmental nonprofit committed to educating the world about the benefits of hydrogen fuel cell electric vehicles. The organization engages in comprehensive research, policy advocacy and public outreach to promote the widespread adoption of a diverse zero emissions portfolio.